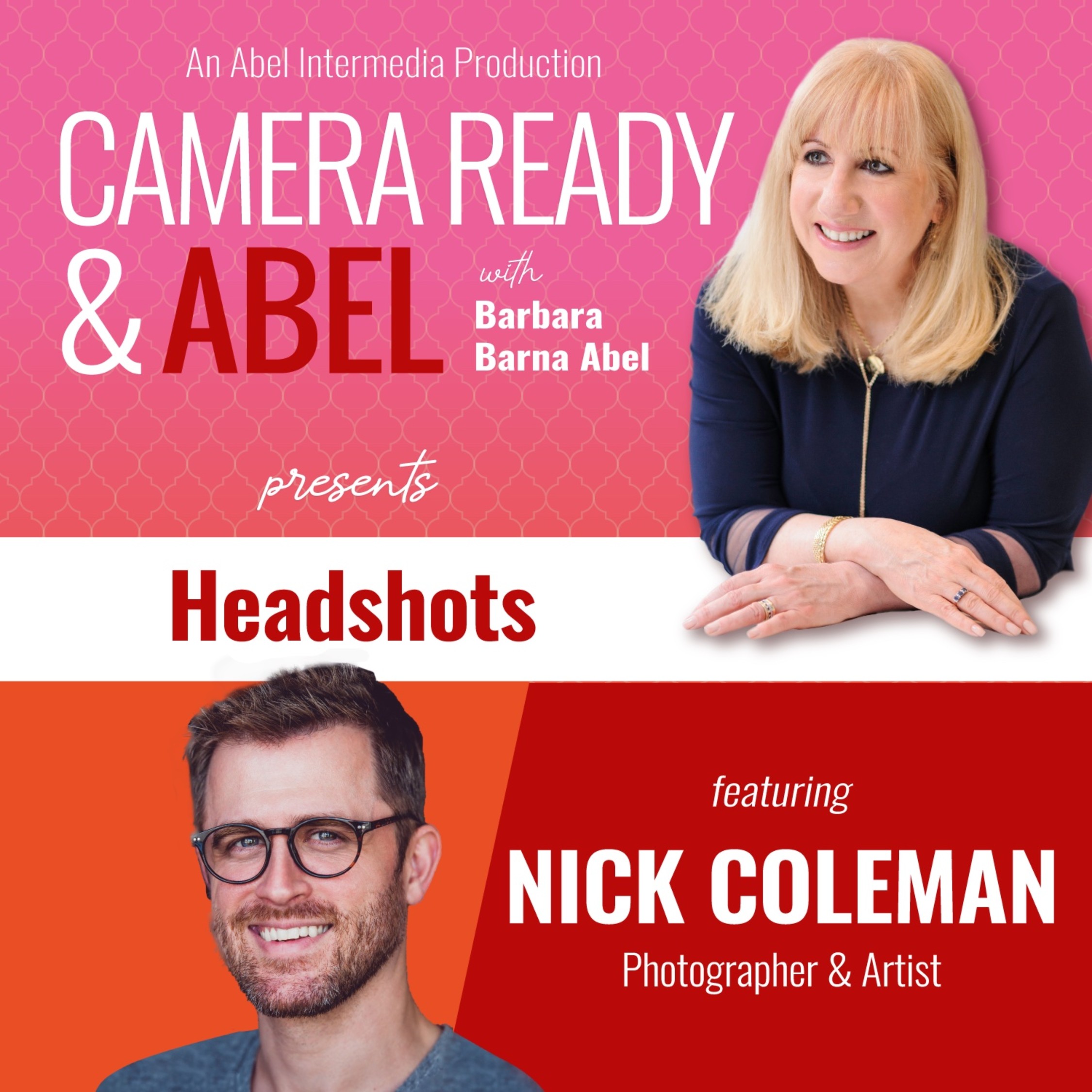 Being camera ready for photographs is as important as being camera ready for video, and yet, how much thought did you put into preparing for the photo(s) you use in your LinkedIn profile, on your website and the social media content in between?
I had a recent photoshoot with my go-to photographer, Nick Coleman, and it was a brilliant lesson in self-compassion, preparedness, and endurance. Nick's ability to see me and help me be seen was a true gift that I do not take for granted which is why I insisted he share his wisdom on Camera Ready & Abel.
Nick is an award winning photographer, filmmaker, actor, and screenwriter. Recognized by Backstage magazine for his actor headshots, Nick has also photographed US Presidents and heads of state, and his regular clients include top law firms and financial institutions in New York City. His photo work has appeared in The New York Times, The Economist, The New Yorker, and other publications. 
In this episode of Camera Ready & Abel Nick discusses the why and how of preparing for a photoshoot, the crucial difference between a portrait and a headshot, and how looking great in a picture is a lot about caring who is on the other side of the lens (the photographer and the viewer) as in show up with purpose and make an emotional connection.
Bonus: Learn about micro expressions and what THIS assessment taught Nick.
One of the most universally flattering camera angles is to be slightly turned away from and leaning towards the camera. Nick explains that this is the case because the photographed person appears interested in the person on the other side of the photograph. His words of wisdom have me understanding the art of photography in a whole new light. I hope the same is true for you!
Follow Nick on social media platforms at @NickJoeColeman and check out his website at www.ColemanPhotoGraphix.com.