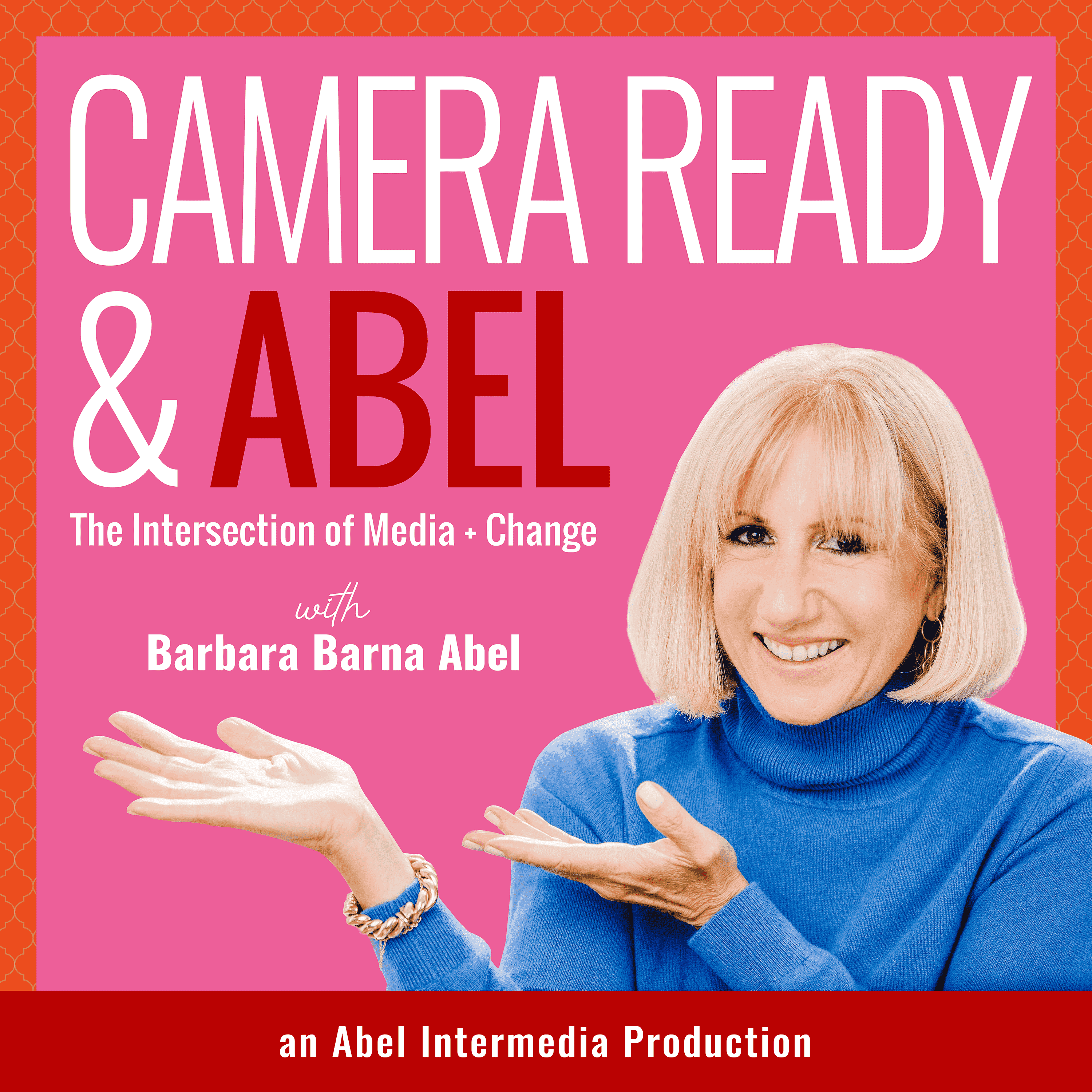 Hi, I'm Barbara Barna Abel. Welcome to "Camera Ready & Abel" the podcast that explores the intersection of Media and Personal Growth. Join me weekly for the media insights and stay for the transformation.  Whether you're looking to build more credibility, gain more career traction, or just want to be more comfortable on camera - this is the podcast for you! Because let's face it, everyone needs to be camera ready these days. I have curated each episode with love, focusing on insights & strategies from real professionals with real stories to help you tap into your superpowers, find your voice, clarify your message, and make an impact on the world.
Episodes
Tuesday Apr 11, 2023
Tuesday Apr 11, 2023
Problem: What's my personal brand?
Solution: Aliza Licht, my guest for this episode of Camera Ready & Abel discussing her new book, ON BRAND: shape your narrative, share your vision, shift their perception.
Aliza explains being on brand means you have a clear understanding of what you align with, what it is you want to be known for and how to make sure other people see you that way.
That last bit is key because your brand is your story and in the absence of your story, people will create one for you. 
The book notes for ON BRAND say it best: How you present in person, over email, and on social media communicates your personal brand. That brand deserves thoughtful cultivation and crafting as you shape your narrative, build your network, grow your confidence, and plot your future.
In a world where we communicate nonstop in both obvious and subtle ways, getting your message right and learning how to market yourself is paramount to success.
Full disclosure: I am honored to be included in chapter 7 of ON BRAND: Become a captivating speaker and own the room
Aliza is an award-winning marketer, bestselling author, podcaster, personal branding expert, and the founder of LEAVE YOUR MARK, a multimedia brand and consultancy.
Aliza's first book, LEAVE YOUR MARK: Land Your Dream Job. Kill It in Your Career. Rock Social Media, provides personal and professional guidance for people just starting their careers and for people who are well on their way.
Learn more about Aliza at www.alizalicht.com and listen to her weekly podcast, Leave Your Mark.
Listen to Aliza discussing mentorship on Camera Ready & Abel here
ON BRAND: shape your narrative, share your vision, shift their perception is available wherever books are sold.