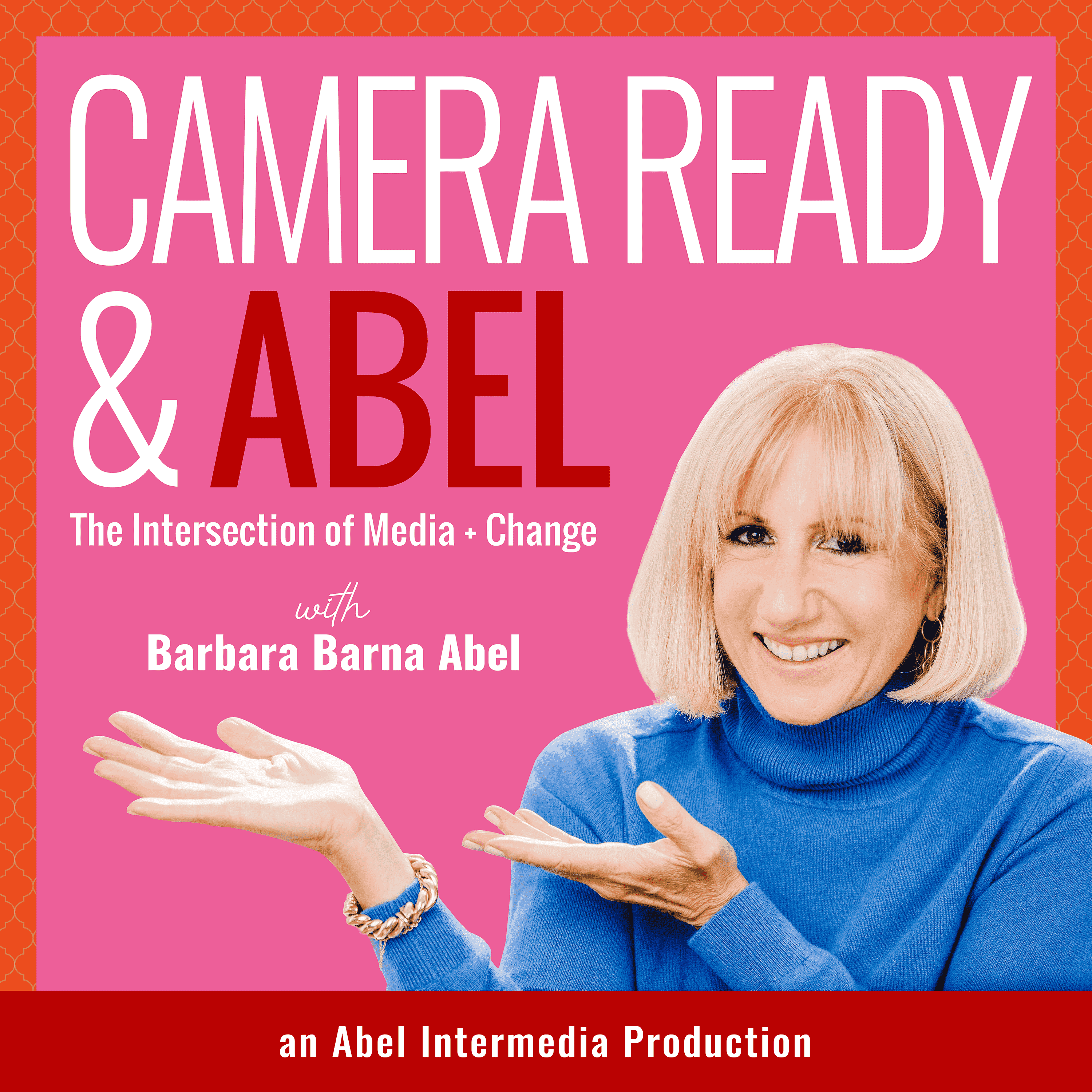 Hi, I'm Barbara Barna Abel. Welcome to "Camera Ready & Abel" the podcast that explores the intersection of Media and Personal Growth. Join me weekly for the media insights and stay for the transformation.  Whether you're looking to build more credibility, gain more career traction, or just want to be more comfortable on camera - this is the podcast for you! Because let's face it, everyone needs to be camera ready these days. I have curated each episode with love, focusing on insights & strategies from real professionals with real stories to help you tap into your superpowers, find your voice, clarify your message, and make an impact on the world.
Episodes
Tuesday Jun 27, 2023
Tuesday Jun 27, 2023
I grew up with an imbalanced idea of what life balance is, thinking all the different parts had to be in equal amounts. What a huge relief and step forward when I met my guest for this episode, Erin Palinski-Wade, who helped me understand balance is about having the correct proportions.
Erin is the ultimate multi-hyphenate:  a nationally recognized nutrition, diabetes, and fitness expert, author, TEDx speaker, business owner, frequent television guest, and busy mom of three, who also happens to be a huge content creator sharing real life nutrition advice and recipes on her successful TikTok, YouTube, and Instagram channels. 
figure out how to make it work for

you 

when the opportunity arises

preparation through trial and error allows you to say yes to last-minute opportunities
Don't be afraid to say NO if you are not well-versed and credible in a topic even if it would be "great exposure"
Look at your adaptable skills 
As a content creator, prioritize discoverability over likes
Keep up with Erin and follow on any of the platforms below:
Instagram: http://instagram.com/erinpalinskiwade
TikTok: https://tiktok.com/@tiktoknutritionist
YouTube: https://youtube.com/healthymomhappyfamily 
Facebook: https://www.facebook.com/HealthyMomHappierFamily 

Learn more about her books by visiting www.erinpalinski.com: "Belly Fat Diet For Dummies," "2 Day Diabetes Diet," "Walking the Weight Off For Dummies"