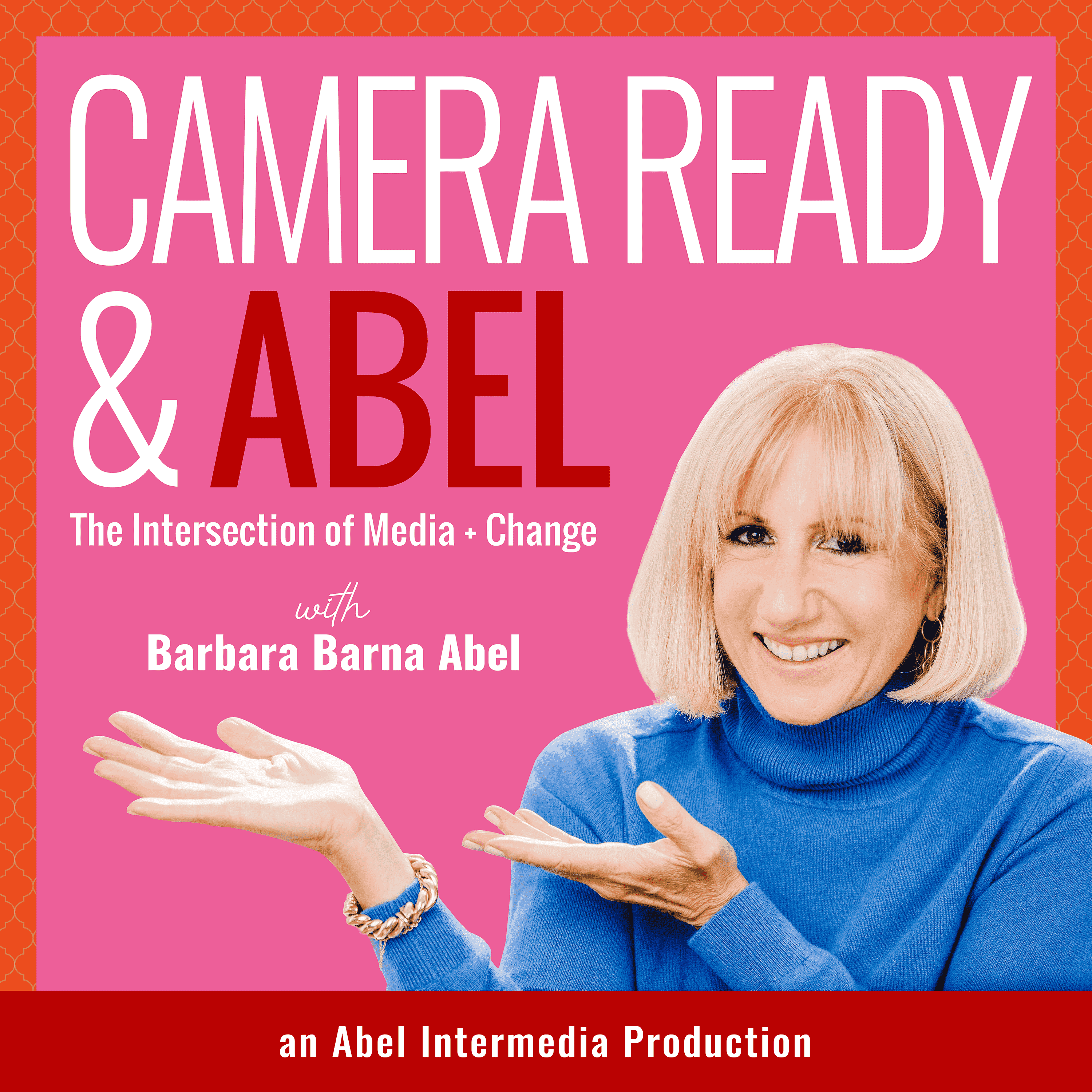 Hi, I'm Barbara Barna Abel. Welcome to "Camera Ready & Abel" the podcast that explores the intersection of Media and Personal Growth. Join me weekly for the media insights and stay for the transformation.  Whether you're looking to build more credibility, gain more career traction, or just want to be more comfortable on camera - this is the podcast for you! Because let's face it, everyone needs to be camera ready these days. I have curated each episode with love, focusing on insights & strategies from real professionals with real stories to help you tap into your superpowers, find your voice, clarify your message, and make an impact on the world.
Episodes
Tuesday Sep 26, 2023
Tuesday Sep 26, 2023
On this episode of Camera Ready & Abel the highly engaging Kim Rittberg teaches how to crack the code of creating social video that gets noticed.
Because as Kim says, if you're hiding from the camera, you're hiding from clients.
Kim's simple strategy is based on her Four Cs:
Confidence

Concise

Consistency

Creativity
and she gives a big permission to let go of perfection, focus on value and don't get hung up on all the technology. Keep it simple with a ring light and a microphone and easy, user-friendly apps like CapCut and InShot - or outsource!
Kim is a digital marketing strategist, social media and video expert, an on-camera media coach and public speaker with a proven track record and 500 million video views. Kim formerly launched and ran the video unit for US Weekly and is now the Founder & Principal at Henry Street Media which helps companies, individuals and publishers of all sizes expand their brand and maximize revenue through unforgettable content and communications.
Learn more about Kim and her services and download her Top Ten Tips to Create Awesome Video at www.kimrittberg.com.