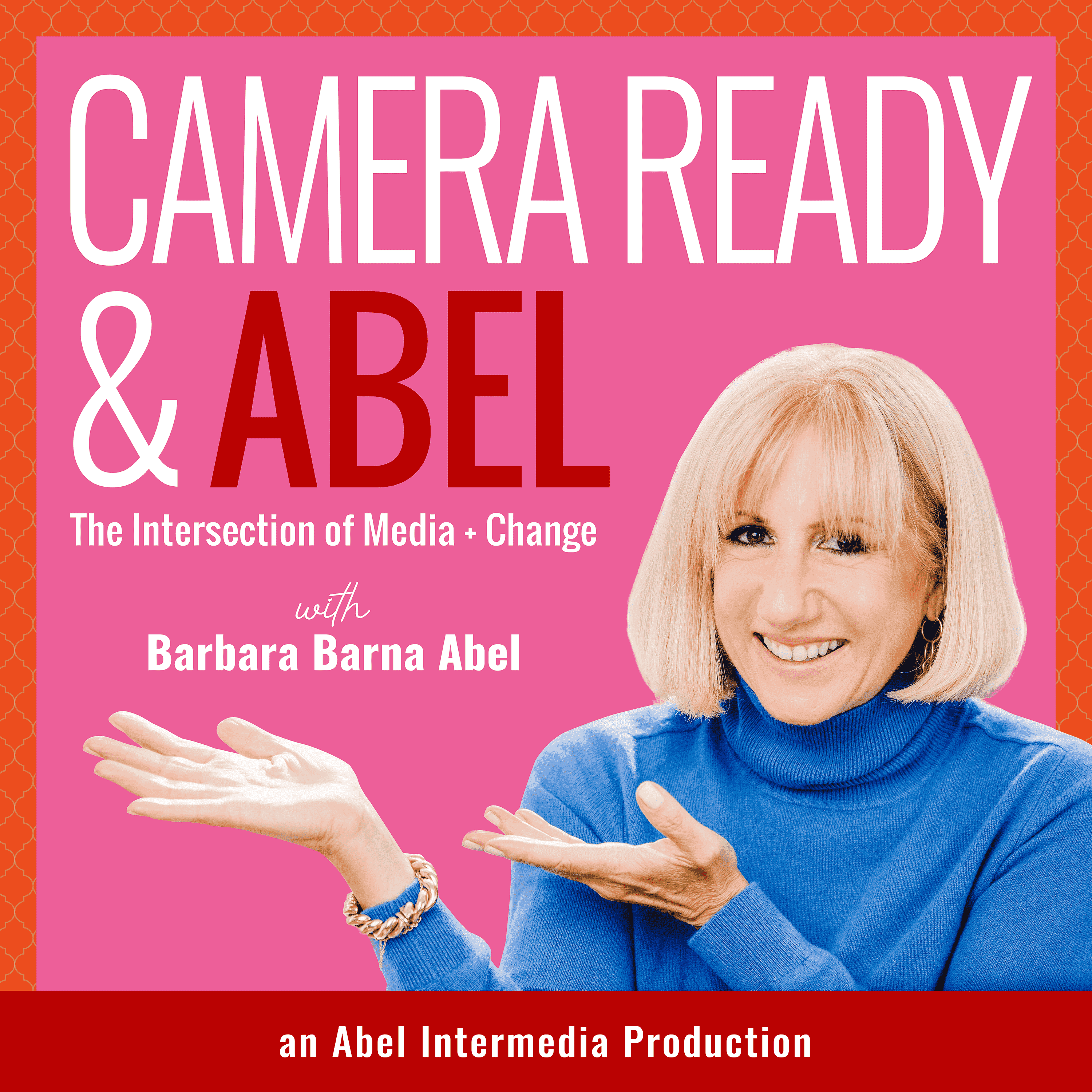 Hi, I'm Barbara Barna Abel. Welcome to "Camera Ready & Abel" the podcast that explores the intersection of Media and Personal Growth. Join me weekly for the media insights and stay for the transformation.  Whether you're looking to build more credibility, gain more career traction, or just want to be more comfortable on camera - this is the podcast for you! Because let's face it, everyone needs to be camera ready these days. I have curated each episode with love, focusing on insights & strategies from real professionals with real stories to help you tap into your superpowers, find your voice, clarify your message, and make an impact on the world.
Episodes
Tuesday Feb 21, 2023
Tuesday Feb 21, 2023
Tapping Into Your Talent is the heart of the Camera Ready and Abel podcast and I'm thrilled to have my dear friend and co-conspirator Vinnie Potestivo here to break it all down and celebrate my 100th episode!
Vinnie shares with us how to leverage your talent by identifying your strengths, weaknesses and interests to build a career you can sustain and grow. Identifying into your talent can start with a simple question:
What are you good at and interested in doing?
Tapping into your talent means practicing and developing your skills:
Plant seeds - some ideas taking longer to grow than others

Reflect, revisit and re-assess

Set specific goals

Learn from others

Stay motivated and persistent 

Think how your audience could best experience you based on available technology

Remember shareability is more valuable than visibility
Vinnie is an Emmy Award-winning media advisor who helps people and their business get seen and heard. Vinnie and I met years ago when he was a television network executive at MTV Networks where he discovered talent & developed new ways to support their goals. Pioneering how brands and business owners could contribute to their public narrative, he helped them become hosts, stars, and producers of their own tv series.
As an advocate for independent creators, Vinnie hosts "I Have A Podcast®" and serves as the editor-in-chief of ihaveapodcast.com, a premier destination for indie podcasters looking to advance their careers. He also shares valuable creator economy business strategies, insights, and experiences with co-host Judi Fox on "Let's Talk Social Audio."