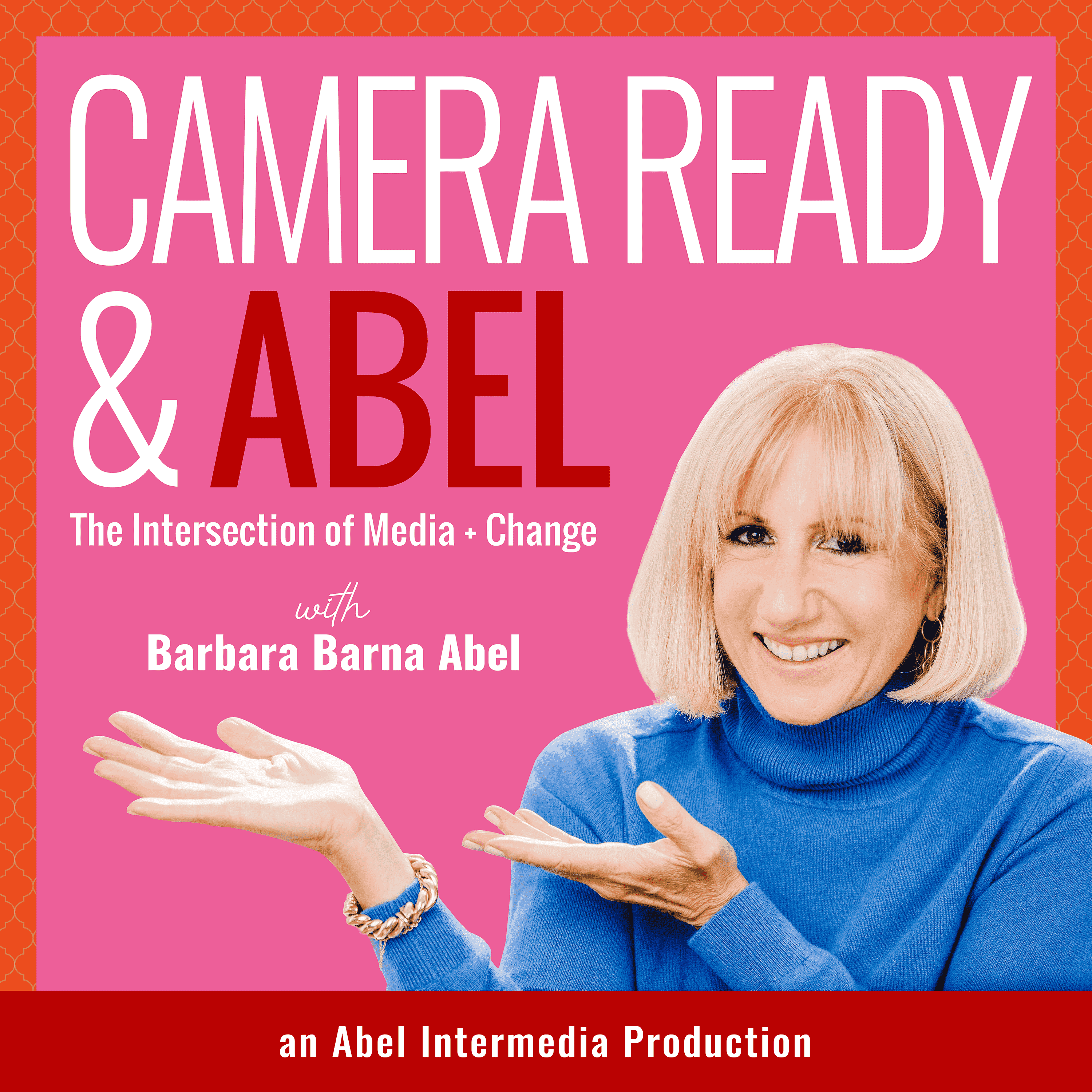 Hi, I'm Barbara Barna Abel. Welcome to "Camera Ready & Abel" the podcast that explores the intersection of Media and Personal Growth. Join me weekly for the media insights and stay for the transformation.  Whether you're looking to build more credibility, gain more career traction, or just want to be more comfortable on camera - this is the podcast for you! Because let's face it, everyone needs to be camera ready these days. I have curated each episode with love, focusing on insights & strategies from real professionals with real stories to help you tap into your superpowers, find your voice, clarify your message, and make an impact on the world.
Episodes
Tuesday Apr 18, 2023
Tuesday Apr 18, 2023
On this episode of Camera Ready & Abel my conversion with Aliza Licht continues but this time I am in the guest seat as I re-air my interview on her podcast, Leave Your Mark. This episode is brought to you by the phrase, it's always an audition, because no matter the career field you are in, a job interview is an audition. 
What makes a great audition? First off, to recognize that it starts the minute you walk into the building, so be memorable and be delightful. Leave the room better than you found it. Even if you don't land the gig, you'll make an impression that may pay dividends in the future.
Nuggets of wisdom shared in this episode became the seeds for what has grown to be Chapter 7 of Aliza's new book ON BRAND: shape your narrative, share your vision, shift their perception, in which I was honored to be a contributor.
Aliza Licht is an award-winning marketer, bestselling author, podcaster, personal branding expert, and the founder of LEAVE YOUR MARK, a multimedia brand and consultancy. Learn more about Aliza and her check out her new book at www.alizalicht.com.