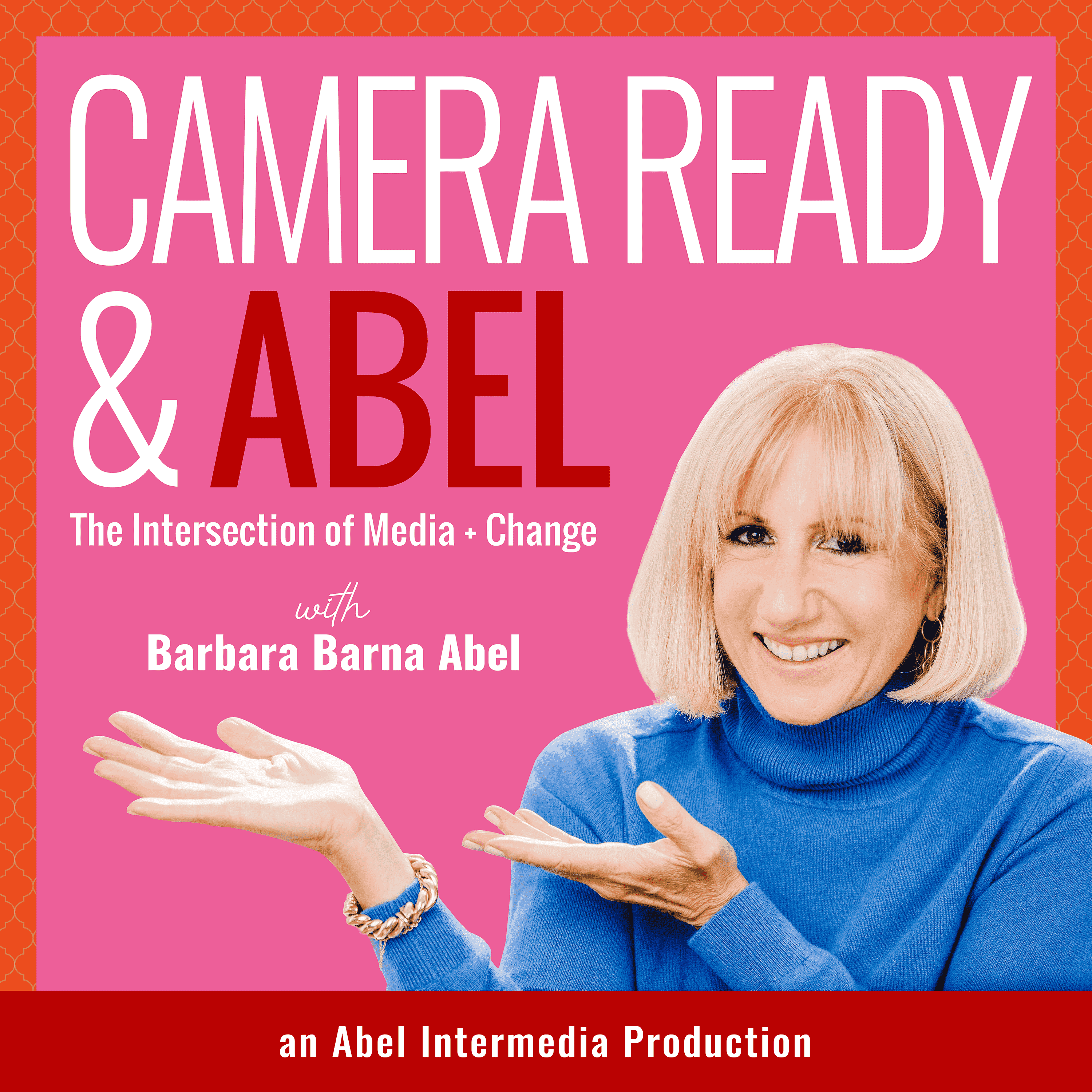 Hi, I'm Barbara Barna Abel. Welcome to "Camera Ready & Abel" the podcast that explores the intersection of Media and Personal Growth. Join me weekly for the media insights and stay for the transformation.  Whether you're looking to build more credibility, gain more career traction, or just want to be more comfortable on camera - this is the podcast for you! Because let's face it, everyone needs to be camera ready these days. I have curated each episode with love, focusing on insights & strategies from real professionals with real stories to help you tap into your superpowers, find your voice, clarify your message, and make an impact on the world.
Episodes
Tuesday Mar 21, 2023
Tuesday Mar 21, 2023
I was well into my adult years before I really started to understand how much choice I had in setting my mindset.
Mindset is defined as an established set of attitudes held by someone. It's all about the way you think and feel about someone or something. This is typically reflected in our behavior, whether intentional or not. You can attach an infinite number of descriptors to mindset, including abundant, courageous, loving, positive, negative, fearful, or closed. The one I never connected until this powerful conversation about Mindset with Tai Beauchamp, is choice.
So many takeaways!
Mindset is consciousness + intention

Mindset is a choice

Redirect anxiety to anticipation

Be inspired by the mountaintops and then look at the cracks in the ground and be inspired there

Ask

how do I show up differently? 

How you begin is half the win
Tai is the creator and host of the popular Instagram live series Morning Mindset with Tai, a daily live session aimed at spirit, heart and mind which has grown into a global community since launching two years ago.
Tai is also a former beauty and fashion magazine editor of O, The Oprah Magazine, Seventeen, and InStyle as well as an established serial entrepreneur and TV host who has hosted her own shows on TLC and GSN. Last summer, Tai hosted and produced Lens of Culture, a travel show created for millennials of color on CleoTV. A true multi-hyphenate committed to the upliftment of women, in 2019 Tai launched Beyond Ready, a purposeful development platform that partners with corporations, organizations, and brands to support the professional and personal growth of its employees. 
In April of 2020, Tai further expanded her entrepreneurial footprint joining Brown Girl jane, a plant-based wellness and CBD company, as Co-Founder and Chief Brand Officer. In partnership with two fellow Spelman alumni, Tai endeavors to not only shift the perception of what wellness means for women of color but is committed to providing education and access to natural products and services that meaningfully support women in actualizing wellness for themselves. 
Tai can be found online at Taibeauchamp.com and @taibeau across social platforms. Join the Brown Girl jane tribe at BrownGirljane.com and Instagram via @itsbrowngirljane.
Join Morning Mindset with Tai Monday-Friday 6:30am PT/9:30am PT on Instagram Live.
From the archives:
BBA on Morning Mindset with Tai.
7 Ways to Make an Entrance originally posted on The Tai Life