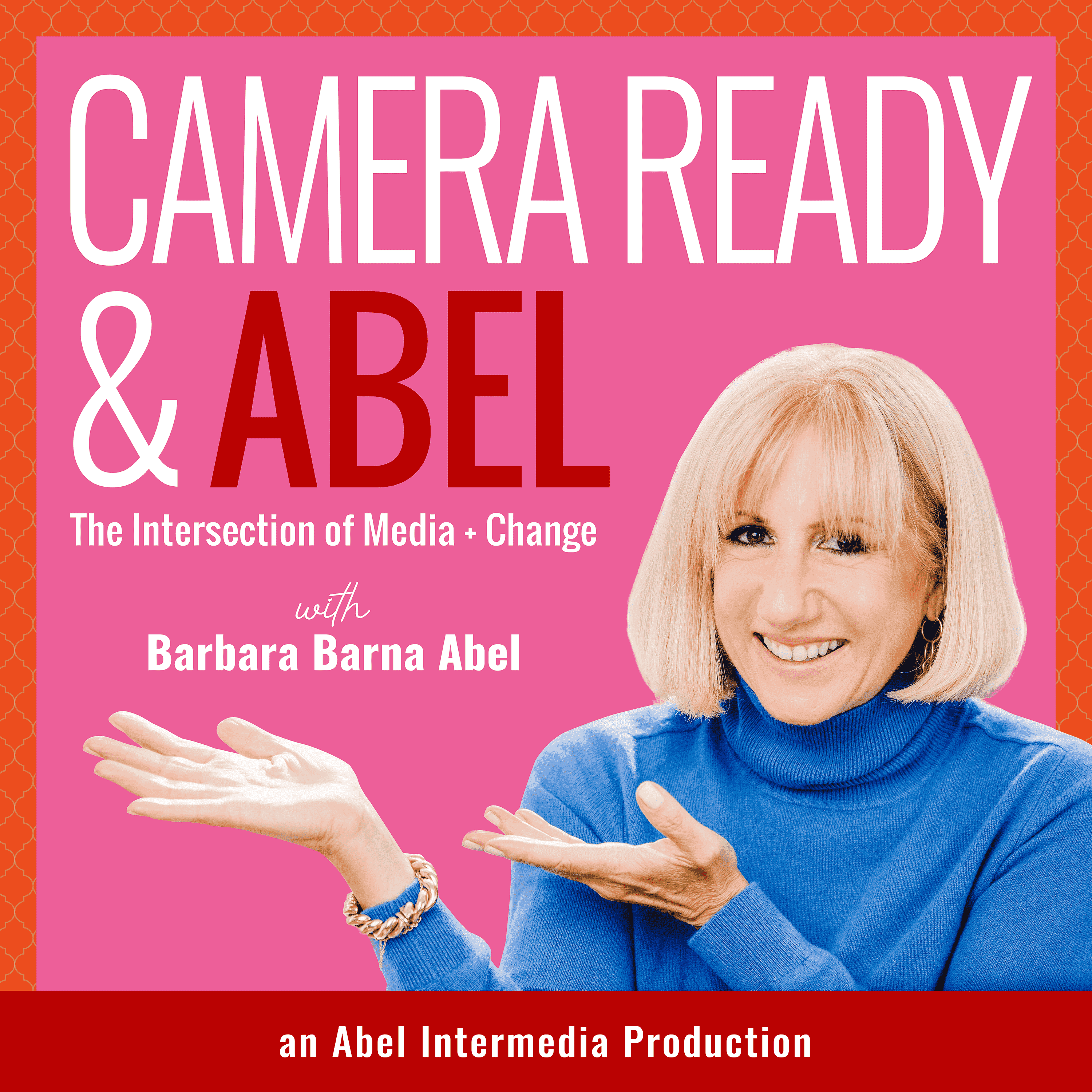 Hi, I'm Barbara Barna Abel. Welcome to "Camera Ready & Abel" the podcast that explores the intersection of Media and Personal Growth. Join me weekly for the media insights and stay for the transformation.  Whether you're looking to build more credibility, gain more career traction, or just want to be more comfortable on camera - this is the podcast for you! Because let's face it, everyone needs to be camera ready these days. I have curated each episode with love, focusing on insights & strategies from real professionals with real stories to help you tap into your superpowers, find your voice, clarify your message, and make an impact on the world.
Episodes
Tuesday Feb 28, 2023
Tuesday Feb 28, 2023
My guest for this episode is legendary New York broadcast journalist and 9 time Emmy Award-winner Jane Hanson who shares her blueprint for how to thrive by successfully overcoming challenges in media, your career and life.
Jane grew up in rural Minnesota with no contacts in news or entertainment, and arrived in New York with determination, a strong work ethic and the best advice she ever received from her aunt who said the secret to a long, happy life is your ability to change your attitude.
Jane is also a much sought after speaker and communications coach whom I've been following for ages, and it was her LinkedIn post on women owning their space that made me say, I have to talk to Jane Hanson!
Jane's key takeaways:
listen more (listening is the key to a great interview)

make eye contact

stop playing it small and start taking up space

language matters especially body language

change your attitude

consider other perspectives

ask questions

develop relationships and allies
Key words:
tenacity

grit

perseverance

discipline

adaptability

work ethic
Learn more about Jane's work at www.janehanson.com or visit her on social media at:
IG: https://www.instagram.com/janehansonofficial
LinkedIn: https://www.linkedin.com/in/janehansontv/
Twitter: https://twitter.com/janehanson
Facebook page: https://www.facebook.com/JaneHansonTV