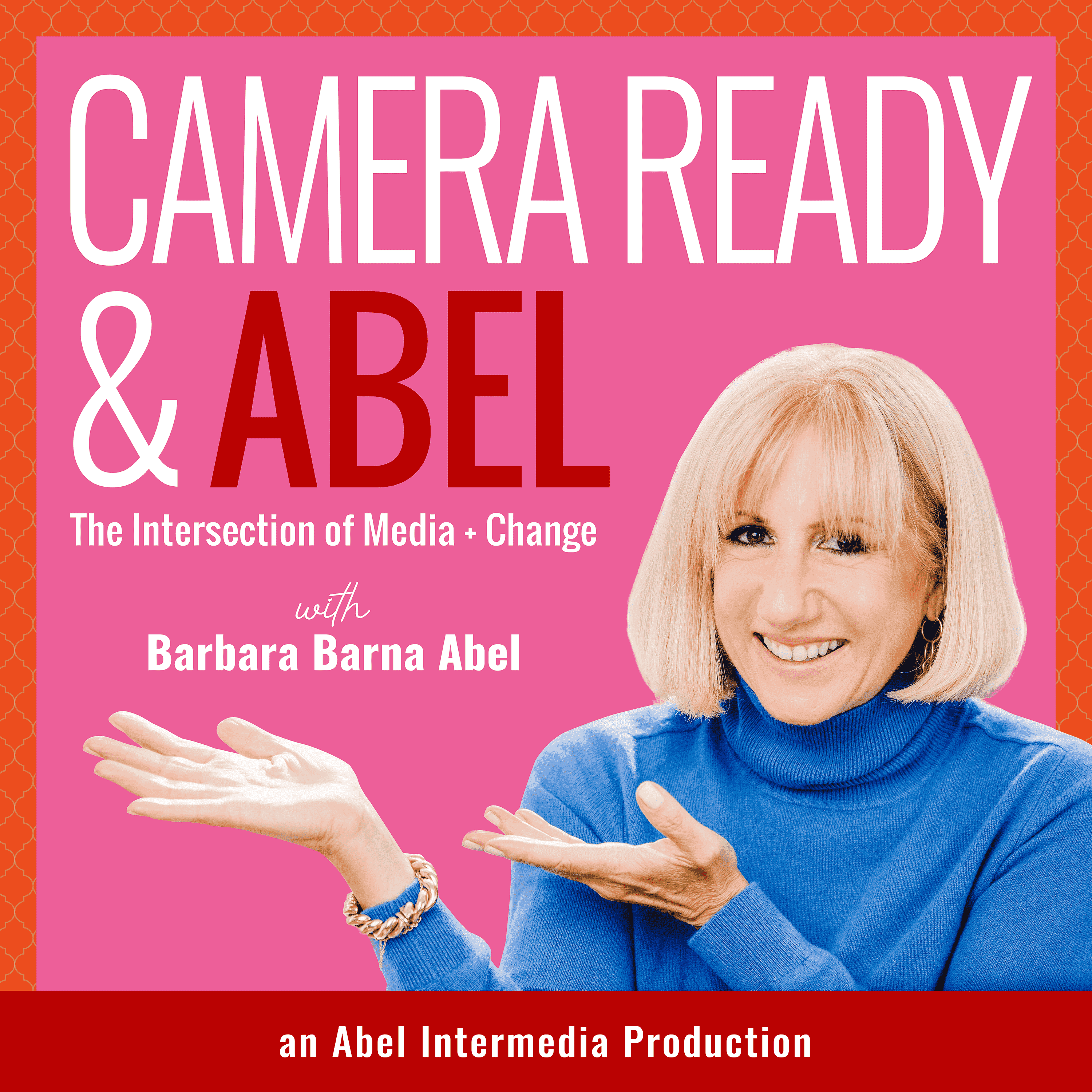 Hi, I'm Barbara Barna Abel. Welcome to "Camera Ready & Abel" the podcast that explores the intersection of Media and Personal Growth. Join me weekly for the media insights and stay for the transformation.  Whether you're looking to build more credibility, gain more career traction, or just want to be more comfortable on camera - this is the podcast for you! Because let's face it, everyone needs to be camera ready these days. I have curated each episode with love, focusing on insights & strategies from real professionals with real stories to help you tap into your superpowers, find your voice, clarify your message, and make an impact on the world.
Episodes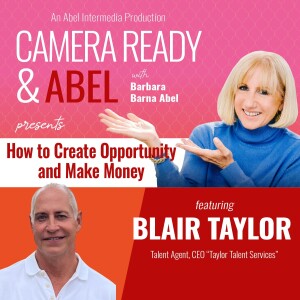 Tuesday Oct 17, 2023
Tuesday Oct 17, 2023
This episode of Camera Ready & Abel is brought to you by the phrase, How to Create Opportunity and Make Money. 
My insightful - and delightful - guest is talent agent Blair Taylor, CEO of Taylor Talent Services, who has been innovating and creating opportunities for his clients for over 25 years.
Blair has built a successful career by accessing opportunities untapped by traditional agents. He has represented commercial actors and spokespeople for national and international campaigns for some of the world's most recognizable companies, including McDonald's, Coca-Cola, Chevy, Trucks, and Verizon, as well as direct response campaigns and celebrity endorsements for folks like Robert Hajek of Shark Tank and NFL, legend Joe Montana, plus several of the Kardashian Jenner clan, including Kim, Chris, Kylie, and Kendall.
Key takeaways:
Invest in relationships, they have an invaluable return on investment.

Break the rules…gently.

Having followers and influence are not one in the same. Gaining followers is a result of the quality of your work and having influence means you have a subject area expertise.

The entertainment business is like an iceberg- all the work is underneath the glitz and the glam.
Connect with Blair at taylortalentservices.com.
Listen to Blair discussing where to find TV Hosting Jobs with Nicole Sellars https://www.youtube.com/watch?v=DqzO0qYe3hk 
Listen to me discussing mastering auditions and million dollar deals on Lights Camera Cash with Nicole Sellars https://camerareadyandabel.podbean.com/e/lights-camera-cash-with-nicole-sellars/