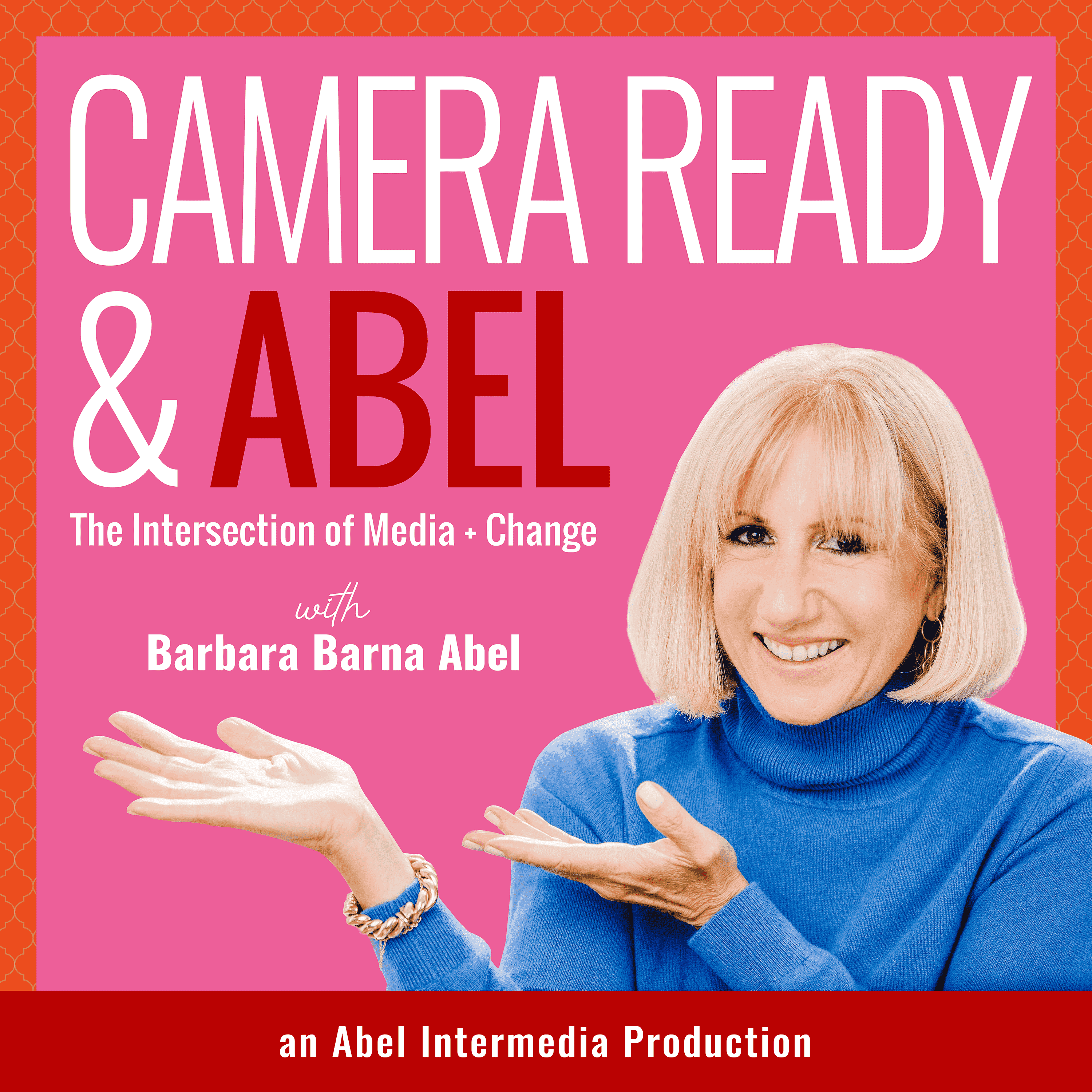 Hi, I'm Barbara Barna Abel. Welcome to "Camera Ready & Abel" the podcast that explores the intersection of Media and Personal Growth. Join me weekly for the media insights and stay for the transformation.  Whether you're looking to build more credibility, gain more career traction, or just want to be more comfortable on camera - this is the podcast for you! Because let's face it, everyone needs to be camera ready these days. I have curated each episode with love, focusing on insights & strategies from real professionals with real stories to help you tap into your superpowers, find your voice, clarify your message, and make an impact on the world.
Episodes
Tuesday Jul 18, 2023
Tuesday Jul 18, 2023
Several guests have said this to me: Working harder IS working smarter. 
My guest for this episode of Camera Ready & Abel - multi Emmy nominated Television Host, Producer and journalist, Buki Elegbede - says his Work Ethic is his Superpower.
Buki believes his work ethic is what has given him a competitive advantage in an industry that is saturated with talent. As he says, quoting Milton Berle, "when opportunity doesn't knock, build your own door."
More takeaways:
Work ethic includes working smart and trusting your gut

As a producer putting together the right team is everything

Learn what everybody does, the value to the team and respect it

With the right team in place you can go to the stratosphere

Preparation, preparation, preparation
Buki also jokes that for Christmas he's going to ask Santa for audacity.
Buki is the Creator/Host/Executive Producer of Emmy-nominated Table for All, which takes you into NJ restaurants and home kitchens to try new cuisines, meet the people and hear their fascinating stories behind the recipes, serving up a cinematic docu-series focusing on culture and diversity. 
Buki has also produced content for ABC, ESPN, Create TV, PBS, Disney and Health Magazine + has produced & hosted docu-series, talk shows, panel shows and LIVE events. 
You can check out Table for All episodes at https://www.youtube.com/playlist?list=PLiZ284L7DnPGhaAOLNpUmup807brb2iGS
Follow Buki on IG @thebukishow