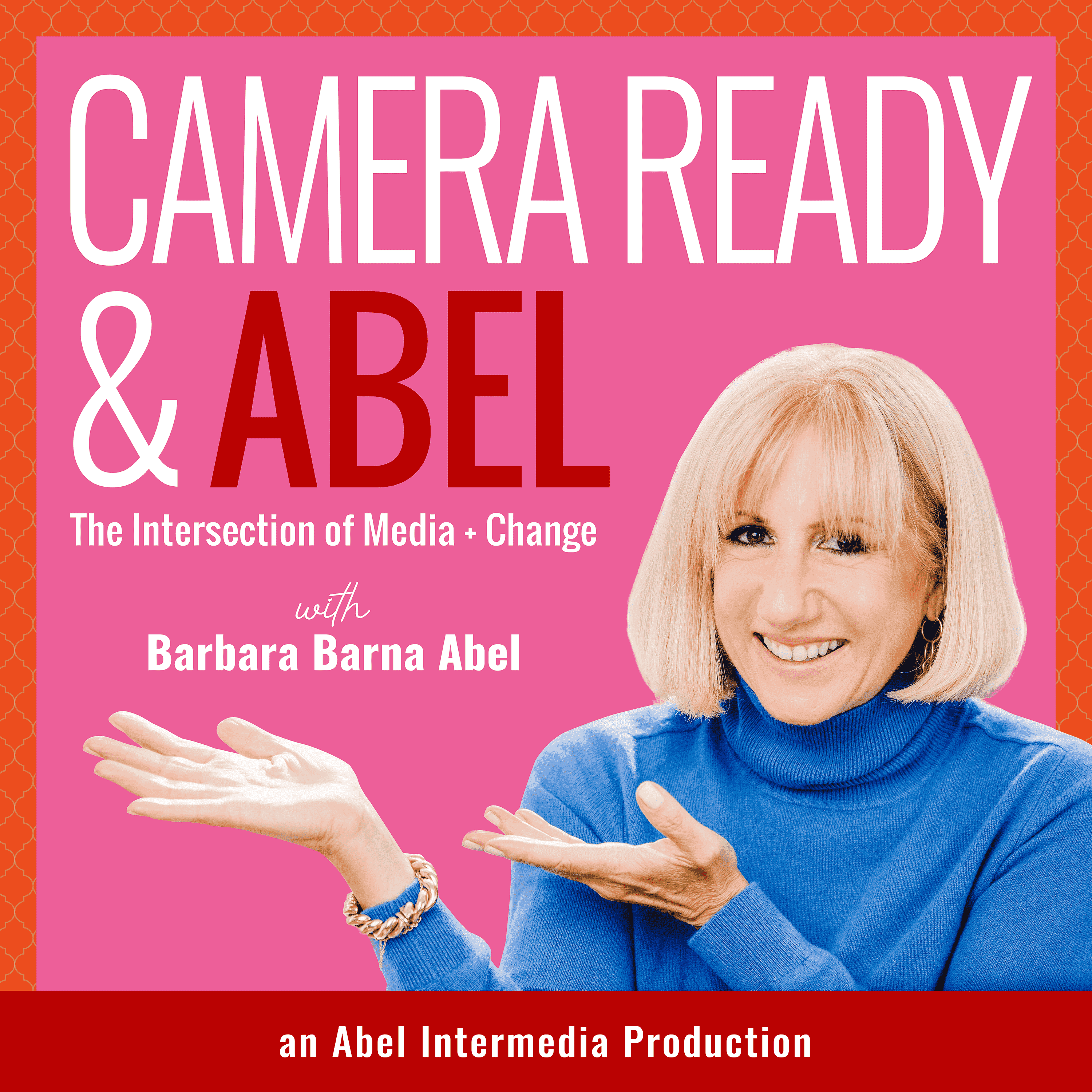 Hi, I'm Barbara Barna Abel. Welcome to "Camera Ready & Abel" the podcast that explores the intersection of Media and Personal Growth. Join me weekly for the media insights and stay for the transformation.  Whether you're looking to build more credibility, gain more career traction, or just want to be more comfortable on camera - this is the podcast for you! Because let's face it, everyone needs to be camera ready these days. I have curated each episode with love, focusing on insights & strategies from real professionals with real stories to help you tap into your superpowers, find your voice, clarify your message, and make an impact on the world.
Episodes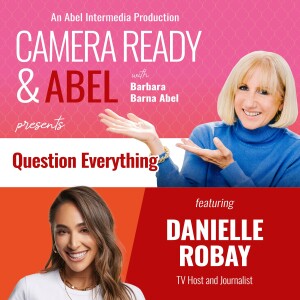 Tuesday Aug 01, 2023
Tuesday Aug 01, 2023
Everyone from Socrates to Euripedes to Virgil Abloh has commanded us to Question Everything. My guest for this episode, television host and professional interviewer Danielle Robay, figured out early on that questions are a superpower - and all of us can develop and tap into it. 
At a critical time in Danielle's career, when she was rebounding from the dream job that turned out to be a soul crushing mistake, she turned her superpower inward, asking herself five thoughtful questions per day, and emerged more confident and more clear and committed to her path.
Danielle shares...
what she learned from her worst interview ever 

what she learned from her mentor Larry King

how to prepare for an interview

how to ask for an interview
and her favorite quote from Shirley Chisholm: Service is the rent you pay for a room on this earth.
Watch and listen to Danielle's video podcast PRETTYSMART, her love letter to bold, inquisitive women who have something to say.
Stay in touch with Danielle on Instagram at @daniellerobay and check out her other offerings:
QUESTION EVERYTHING CARD GAME link for purchase: https://prettysmartshop.com/collections/shop/products/question-everything-card-deck-1
PRETTYSMART podcast link: https://pod.link/prettysmart