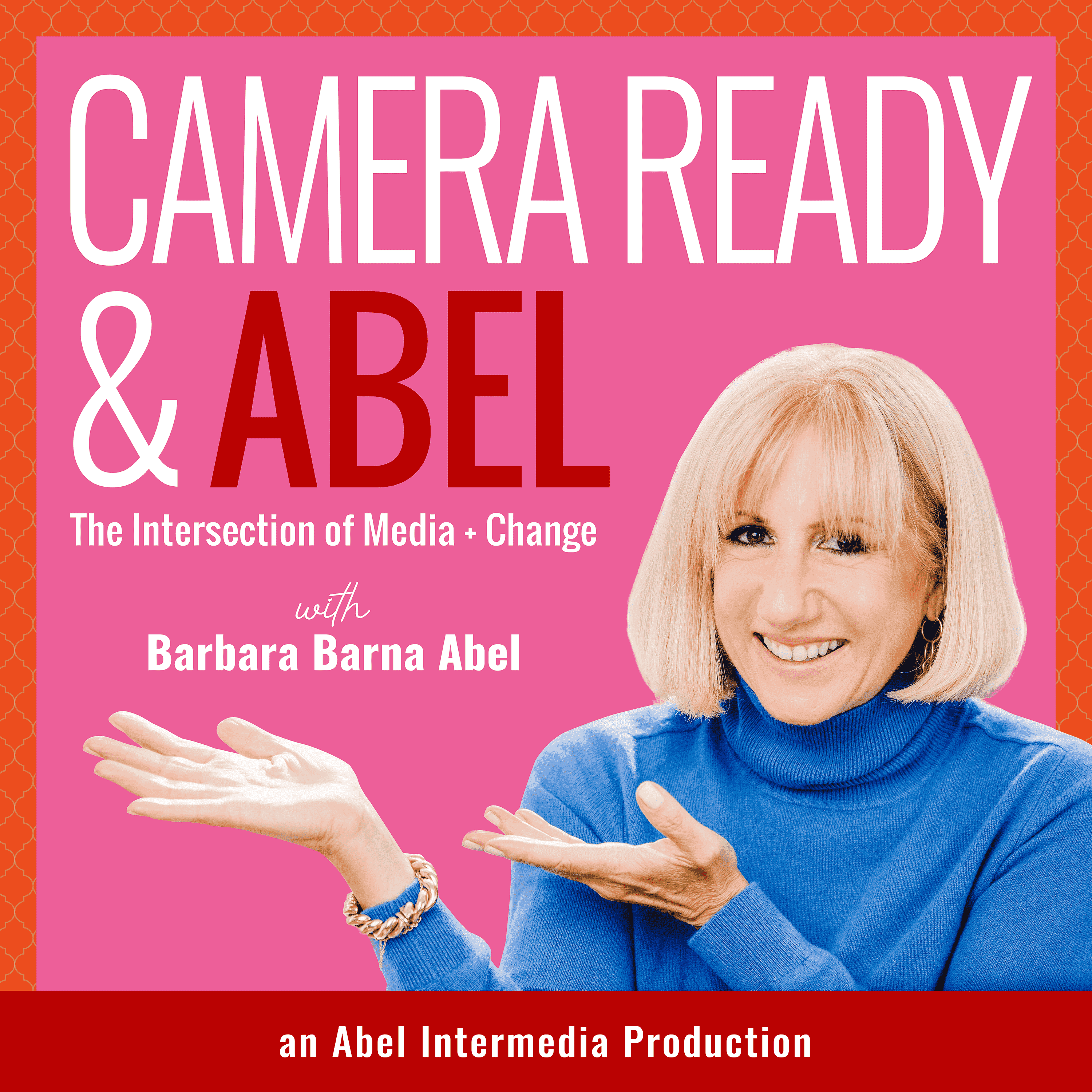 Hi, I'm Barbara Barna Abel. Welcome to "Camera Ready & Abel" the podcast that explores the intersection of Media and Personal Growth. Join me weekly for the media insights and stay for the transformation.  Whether you're looking to build more credibility, gain more career traction, or just want to be more comfortable on camera - this is the podcast for you! Because let's face it, everyone needs to be camera ready these days. I have curated each episode with love, focusing on insights & strategies from real professionals with real stories to help you tap into your superpowers, find your voice, clarify your message, and make an impact on the world.
Episodes
Tuesday Apr 25, 2023
Tuesday Apr 25, 2023
Dani Klein Modisett is a comedian, actor, author and accidental entrepreneur who (accidentally) founded, Laughter On Call - a company that runs innovative, interactive workshops for individuals and organizations rooted in mental wellness, designed to foster connection through shared laughter, by combining compassion with comedy to boost morale - when she saw the positive impact comedy had on her mother when she was diagnosed with Alzheimer's. 
Since the company's founding in 2018, more than 20,000 people have been through the Laughter on Call program and it's now the subject of a Harvard Case Study.
I learned so much from this conversation. Key takeaways:
Comedy is a craft that you can study and develop

Comedy requires courage and a unique point of view 

Slipping on a banana peel is universally funny

Puppies are universally joyful and comforting

Leaders create psychological safety by making vulnerability okay

Yes AND will move you forward. Yes but or yeah maybe keep you stuck

Surround yourself with Yes AND people

Create opportunity
Visit Laughter On Call to learn more about their individual and group services or how your company can make Laughter On Call part of your benefits package.