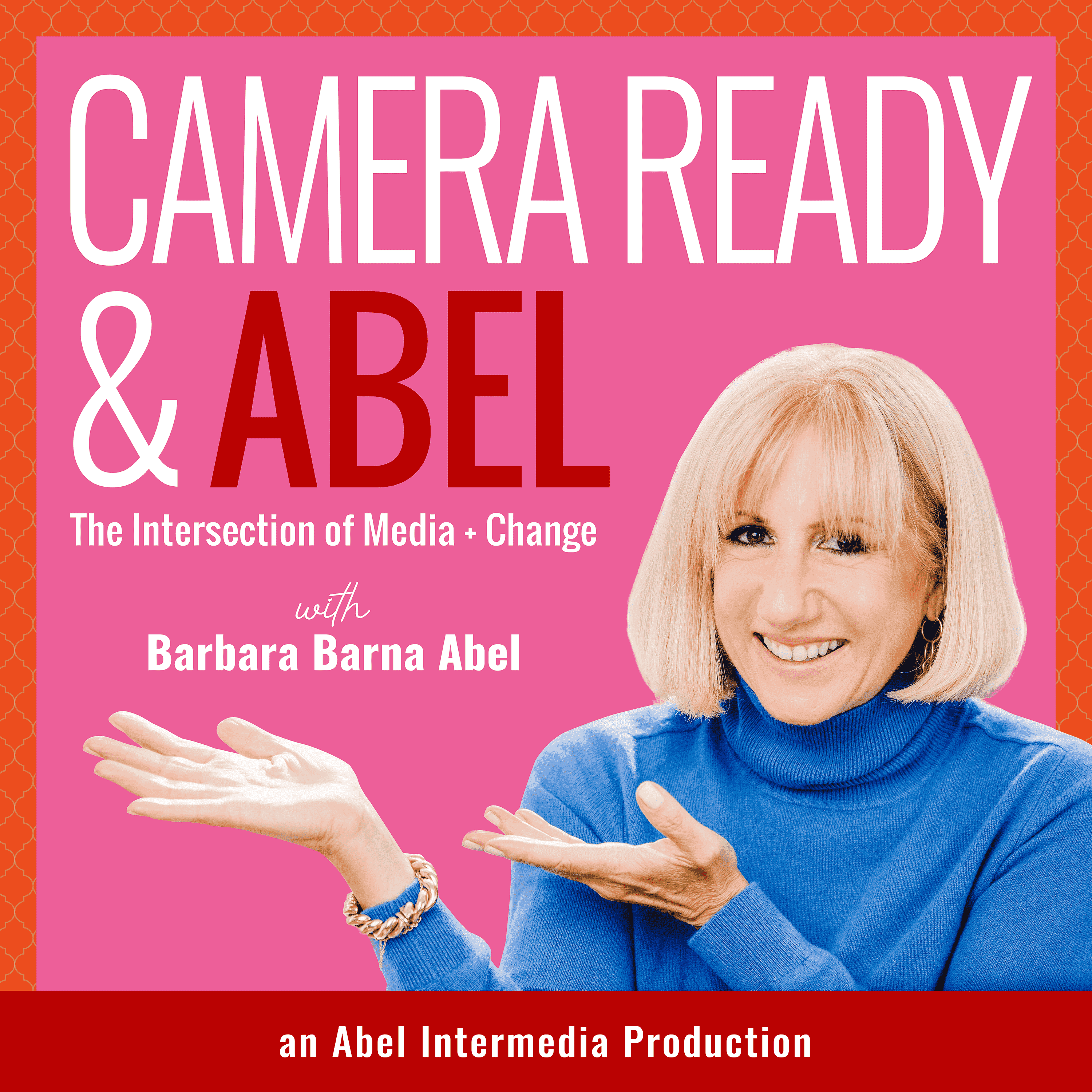 Hi, I'm Barbara Barna Abel. Welcome to "Camera Ready & Abel" the podcast that explores the intersection of Media and Personal Growth. Join me weekly for the media insights and stay for the transformation.  Whether you're looking to build more credibility, gain more career traction, or just want to be more comfortable on camera - this is the podcast for you! Because let's face it, everyone needs to be camera ready these days. I have curated each episode with love, focusing on insights & strategies from real professionals with real stories to help you tap into your superpowers, find your voice, clarify your message, and make an impact on the world.
Episodes
Tuesday Oct 24, 2023
Tuesday Oct 24, 2023
The directive to just be yourself can be easier said than done when it comes to lights, camera, actions but in some arena's it's critical to your success and as Brooke and Mary have said in the past, "honesty is the most attractive thing people want to see on camera."
This episode is brought to you by the phrase, Why everyone should take a commercial acting class. Here to discuss are legendary commercial casting directors and teachers, Brooke Thomas and Mary Egan Callahan.  
Brooke Thomas and Mary Egan Callahan are veteran commercial casting directors based in New York City who began their careers over 20 years ago at Liz Lewis Casting. Mary is now the co-owner of House Casting NY and after recognizing a need for more personalized casting services Brooke went on to form Brooke Thomas Casting. These power houses come together to teach a word-of-mouth, always-sold-out, award-winning commercial class for aspiring actors, many of whom are top notch-talent on the NYC improv and comedy scene and have gone on to achieve amazing success in television and film. So you are in for an exclusive treat!
Key takeaways:
It's about being yourself, not a character.

Add a little bit of yourself to what the copy editor wrote, have fun with it!

Bring to mind who it is that you are talking to and talk to them.

Confidence is everything. Confidence is not cocky. 
I encourage all of my clients and students to study commercial acting along with comedy improv. Brooke and Mary remind us that commercials offer great work that can be lucrative, respected, and fun.
Get more Brooke at brookethomascasting.com and Mary at housecasting.com.