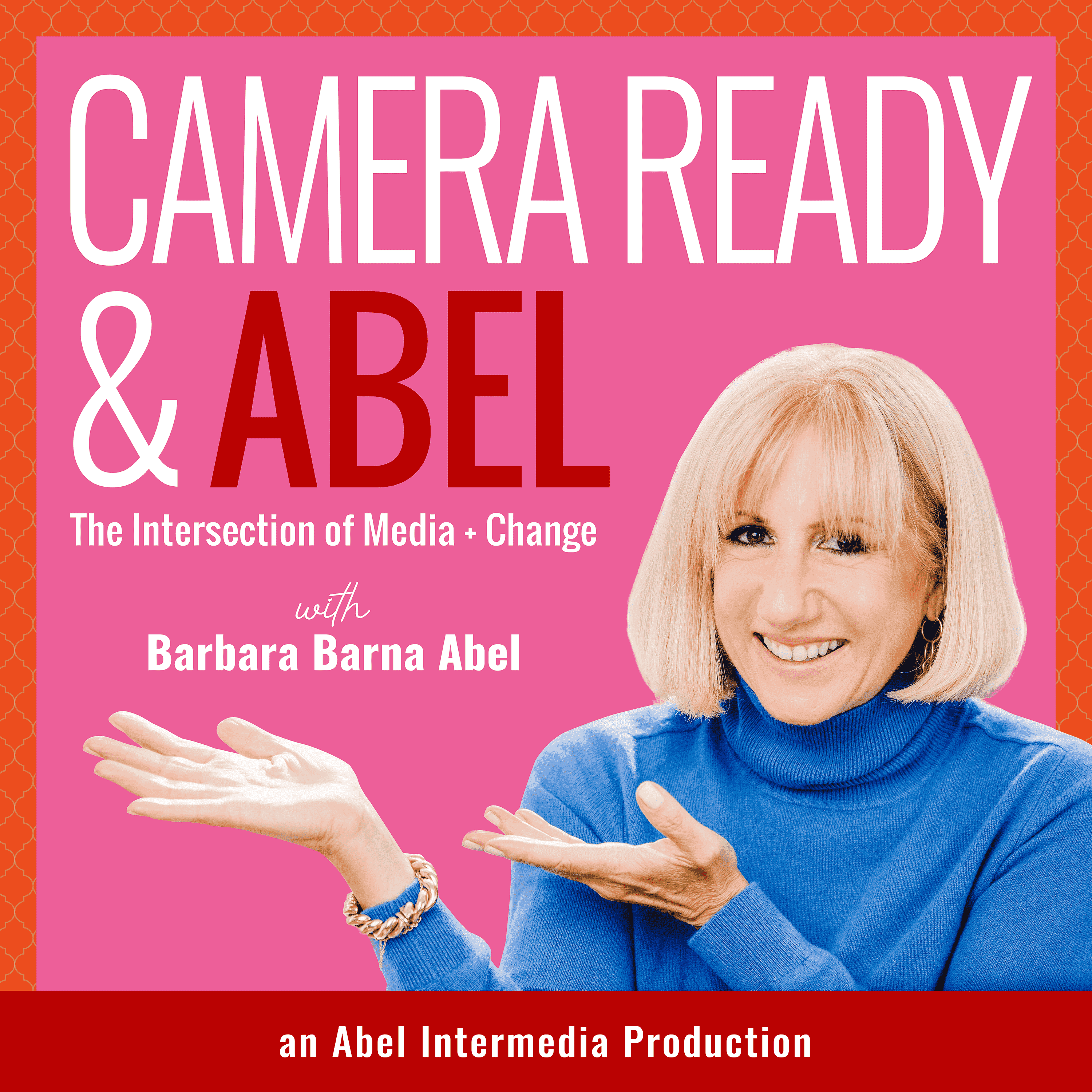 Hi, I'm Barbara Barna Abel. Welcome to "Camera Ready & Abel" the podcast that explores the intersection of Media and Personal Growth. Join me weekly for the media insights and stay for the transformation.  Whether you're looking to build more credibility, gain more career traction, or just want to be more comfortable on camera - this is the podcast for you! Because let's face it, everyone needs to be camera ready these days. I have curated each episode with love, focusing on insights & strategies from real professionals with real stories to help you tap into your superpowers, find your voice, clarify your message, and make an impact on the world.
Episodes
Tuesday Apr 04, 2023
Tuesday Apr 04, 2023
Time flies when you're learning and growing! I cannot believe this episode celebrates my two-year podaversary. It's been - and continues to be - a creative joy and an education which is why this episode of Camera Ready & Abel is brought to you by the word, GRATITUDE. From the Latin word gratis meaning thankful or pleasing.
I struggled for a bit before hitting the record button, wondering what I had to add to the Gratitude conversation, and then the Universe provided me with two quotes that helped reframe my internal dialogue on the subject:
The difference between thankfulness and gratitude is that thankfulness is an emotion, but gratitude is an attitude of appreciation under any circumstance which means gratitude is a state of being.
The second quote I heard in an online course I'm taking from the brilliant Gina Mollicone-Long who said, there's a difference between thinking about being grateful and actually physically being grateful. It's not enough to think you're grateful. You have to BE grateful.
The good news, which I explain in this episode, is that it's easy for all of us to get into a state of gratitude. As per usual, it begins with consciousness and intention.
I have endless gratitude to all of my guests for sharing their wit and wisdom and to you, for listening. Thank you.
If you need help getting to where you want to be from where you are today, please shoot me a note via my website abelintermedia.com and when you're there download my free ebook, 12 Tips for Success on Camera.