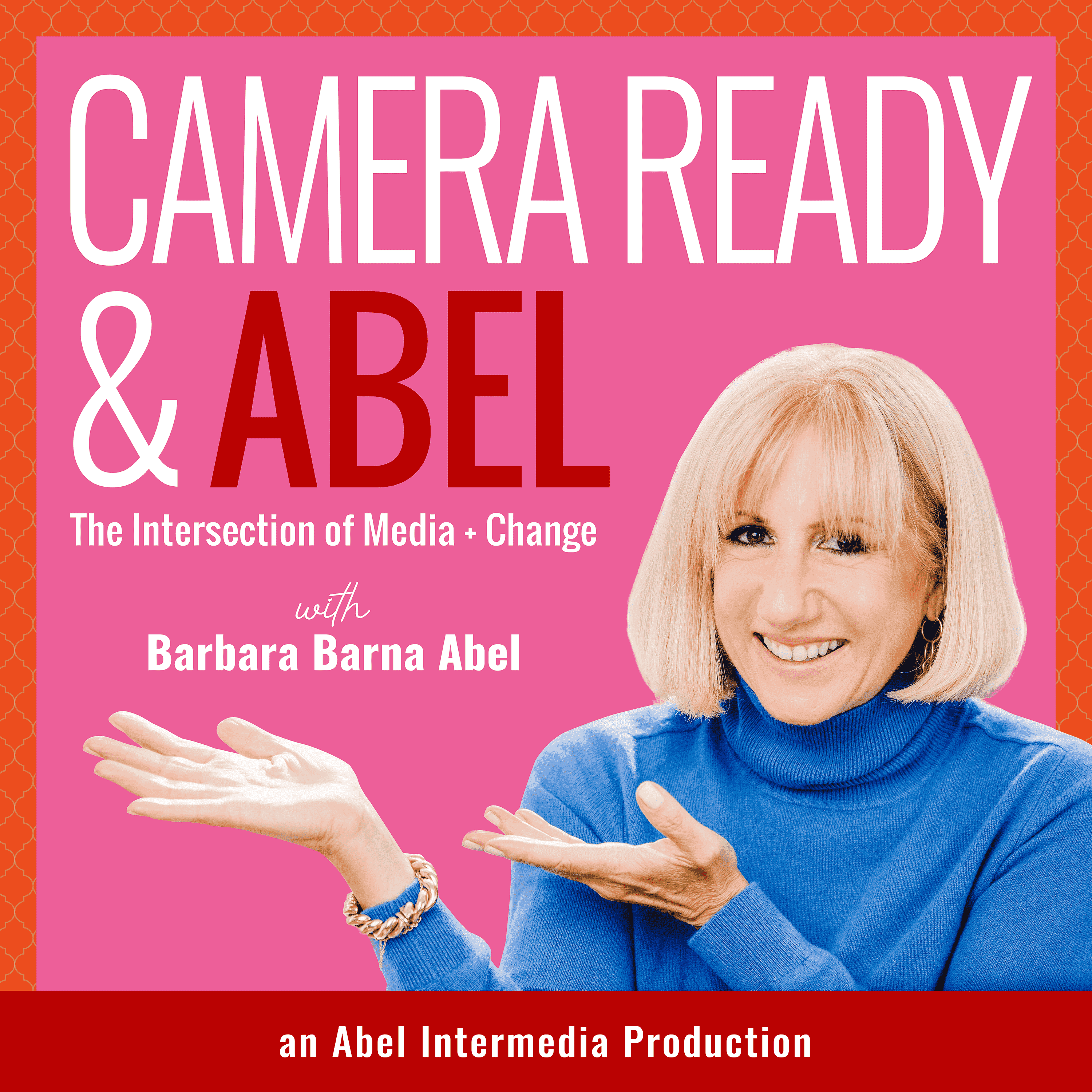 Hi, I'm Barbara Barna Abel. Welcome to "Camera Ready & Abel" the podcast that explores the intersection of Media and Personal Growth. Join me weekly for the media insights and stay for the transformation.  Whether you're looking to build more credibility, gain more career traction, or just want to be more comfortable on camera - this is the podcast for you! Because let's face it, everyone needs to be camera ready these days. I have curated each episode with love, focusing on insights & strategies from real professionals with real stories to help you tap into your superpowers, find your voice, clarify your message, and make an impact on the world.
Episodes
Tuesday Jan 31, 2023
Tuesday Jan 31, 2023
A wise person once said to me luck is what happens when preparedness meets opportunity and persistence and my guest for this episode, Cheddar News anchor, Baker Machado, is living proof of this. 
In this lively, fun episode Baker recounts how he hit roadblocks and heard no time after time yet persisted instead of quitting and giving up on his dream of working on camera. 
When he got rejected from journalism school he tried again.
When he was told there was no place for him in the broadcast department and the campus television station he chose radio to gain experience and was named National Radio DJ of the year.
When he didn't get his dream internship at E! he continued for more than two years to make connections there which led to his first big break as a reporter there.
Persistence pays off when you:
are clear on your goal(s)

continue to study and prepare for opportunities

know your value

focus on building relationships

show up generously
Baker anchors Cheddar's morning program, Wake Up w/ Cheddar and he appears on hyper-local News12 networks and gas stations across America on GSTV (so keep your eyes peeled).  Before joining Cheddar Baker spent five years as a reporter for E-News in Los Angeles and covered major entertainment news stories and interviewed more a-list celebrities than he can count. 
Follow Baker on Instagram at @bakermachado. and on twitter @bakermachado.