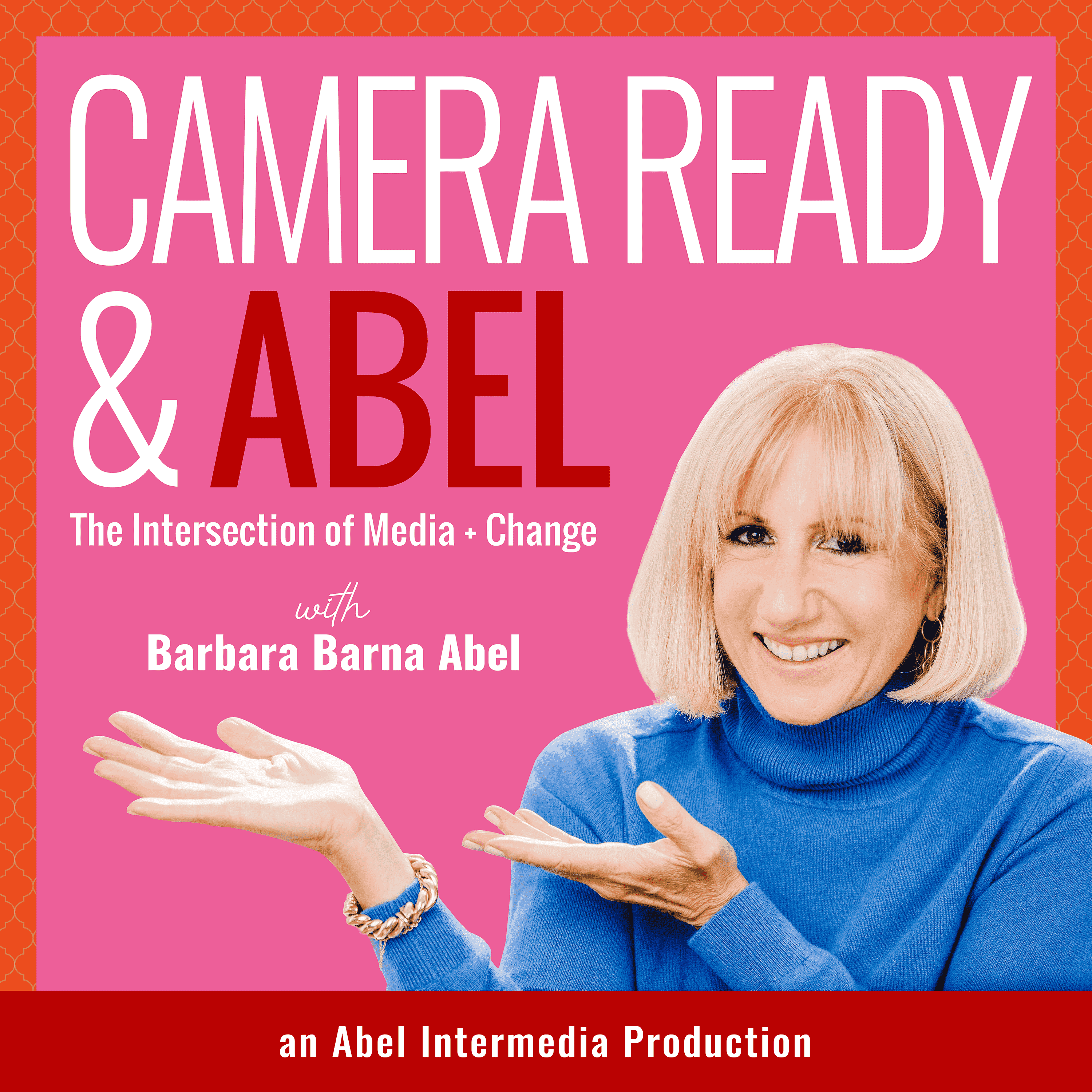 Hi, I'm Barbara Barna Abel. Welcome to "Camera Ready & Abel" the podcast that explores the intersection of Media and Personal Growth. Join me weekly for the media insights and stay for the transformation.  Whether you're looking to build more credibility, gain more career traction, or just want to be more comfortable on camera - this is the podcast for you! Because let's face it, everyone needs to be camera ready these days. I have curated each episode with love, focusing on insights & strategies from real professionals with real stories to help you tap into your superpowers, find your voice, clarify your message, and make an impact on the world.
Episodes
Tuesday Feb 14, 2023
Tuesday Feb 14, 2023
Mastery is comprehensive knowledge or skill in a subject, and to monetize is to earn revenue from it. Sounds simple. But if it were really that easy everyone would already be doing it...so I'm thrilled Nicole Sellers - seasoned media trainer, entrepreneur, producer, journalist, television host, and actress is joining me on this episode of Camera Ready & Abel to discuss how she built a thriving business on monetizing her mastery.
First, to monetize your mastery you must identify what your marketable skills and expertise are. Nicole insists you have more than you realize!
If you are having a hard time pinpointing your special sauce, Nicole suggests you start by asking yourself:
What am I passionate about?

What do I have experience in?

What lights me up from the inside?
Then ask yourself:
What value do I bring? 

What can be monetized?

Who is willing to pay for it? 

What are my points of differentiation?
Caveat: you aren't really serving anyone if you are trying to serve everyone, so niche down.
One of your most important marketing assets is your bio and Nicole  offers her free, downloadable workbook, Craft Your Killer Bio, at https://tvhostingacademy.com/
Nicole is also very generously offering Camera Ready & Abel listeners a 50% discount on her course Business Bootcamp for Hosts with the promo code BBA50