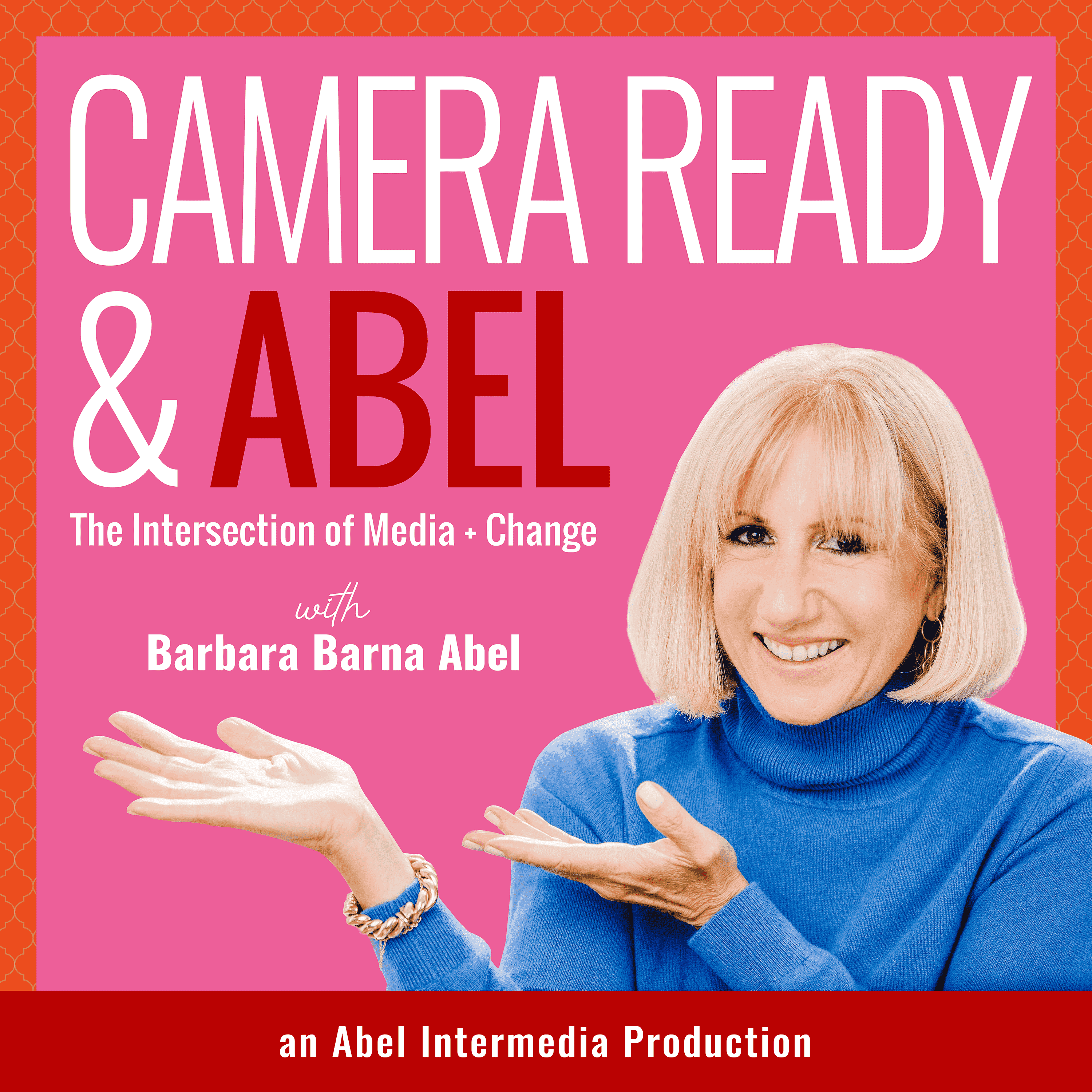 Hi, I'm Barbara Barna Abel. Welcome to "Camera Ready & Abel" the podcast that explores the intersection of Media and Personal Growth. Join me weekly for the media insights and stay for the transformation.  Whether you're looking to build more credibility, gain more career traction, or just want to be more comfortable on camera - this is the podcast for you! Because let's face it, everyone needs to be camera ready these days. I have curated each episode with love, focusing on insights & strategies from real professionals with real stories to help you tap into your superpowers, find your voice, clarify your message, and make an impact on the world.
Episodes
Tuesday Oct 31, 2023
Tuesday Oct 31, 2023
This episode is brought to you by the phrase, how to read the room, an essential skill for everyone whether you're giving a presentation or a speech, going to a meeting or job interview or audition, leading your team or asking your boss for a raise...
Here to discuss is returning champion Marta Ravin. Marta is an Emmy nominated executive producer and showrunner and sought after keynote speaker who started her career in standup comedy, which is where we first met, and where Marta honed her exceptional skills in how to read the room.
The Cambridge Dictionary defines reading the room as to be or become aware of the opinions and attitudes of a group of people that you are talking to. How do you do this? It's a sensory experience, explains Marta, and requires you to be present in the moment and attuned to the energy of the space, taking in information with all 5 senses.
3 key takeaways:
You have the power to shift the mood of the room and can pivot at any time by engaging the audience with questions.

When possible, study up on who your audience is. Take to social media, review websites, Google them so you are prepared with talking points that they will connect to.

Reading the Zoom is harder than reading the room. Put your best foot forward and leave your camera on, let people know you are present and engaged…besides, you are Camera Ready!
Marta has been sharing compelling stories, producing iconic content and making people laugh for her entire career. You can learn more at www.martaravinproductions.com and be sure to check out Marta's previous episode on Camera Ready and Abel focused on timing.