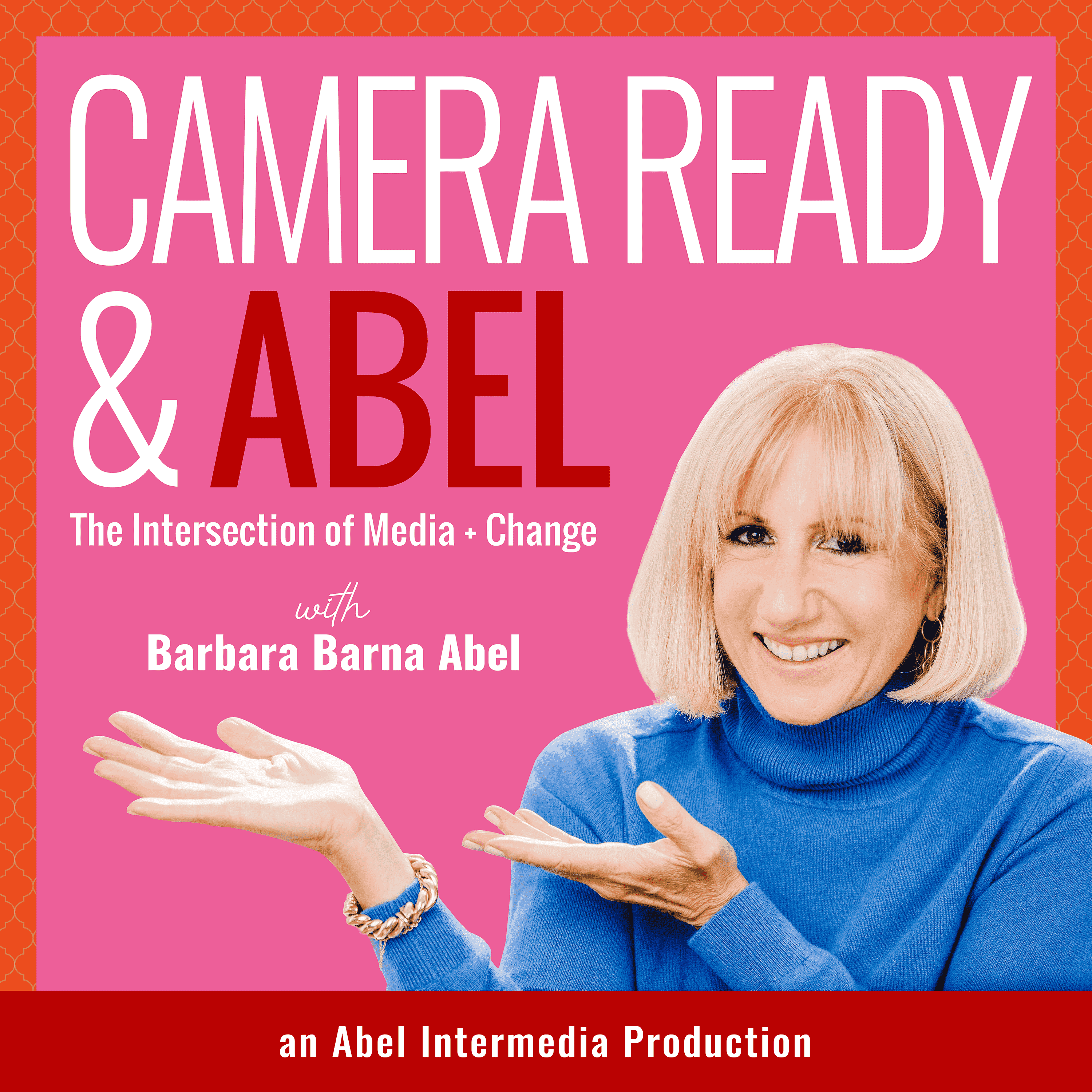 Hi, I'm Barbara Barna Abel. Welcome to "Camera Ready & Abel" the podcast that explores the intersection of Media and Personal Growth. Join me weekly for the media insights and stay for the transformation.  Whether you're looking to build more credibility, gain more career traction, or just want to be more comfortable on camera - this is the podcast for you! Because let's face it, everyone needs to be camera ready these days. I have curated each episode with love, focusing on insights & strategies from real professionals with real stories to help you tap into your superpowers, find your voice, clarify your message, and make an impact on the world.
Episodes
Tuesday Aug 29, 2023
Tuesday Aug 29, 2023
Camera Ready and Confident is a rebroadcast of my guest appearance on Vinnie Potestivo's I Have a Podcast two years ago, shortly after the launch of Camera Ready and Abel.
Vinnie is my dear friend, co-conspirator and Emmy Award-winning media advisor who helps people and their business get seen and heard. Vinnie and I met years ago when we were talent executives at MTV Networks. 
Listening back to this episode I can hear how far I've come as a podcaster which is reminder that consistent practice pays off.
In our conversation we take a trip down memory lane about our years at MTV Networks, and then get down to it with tips and insights on how to be camera ready and confident, including: 
breaking through your fears

breathing

practicing out loud

taming your gremlin

developing the stamina to be on camera
If you're looking for help with how you can be more confident and camera ready, please shoot me a note via my website abelintermedia.com. And be sure to download my free ebook, 12 Tips for Success On-Camera (And Off).
Listen to more episodes of I Have A Podcast with Vinnie Potestivo at ihaveapodcast.com.