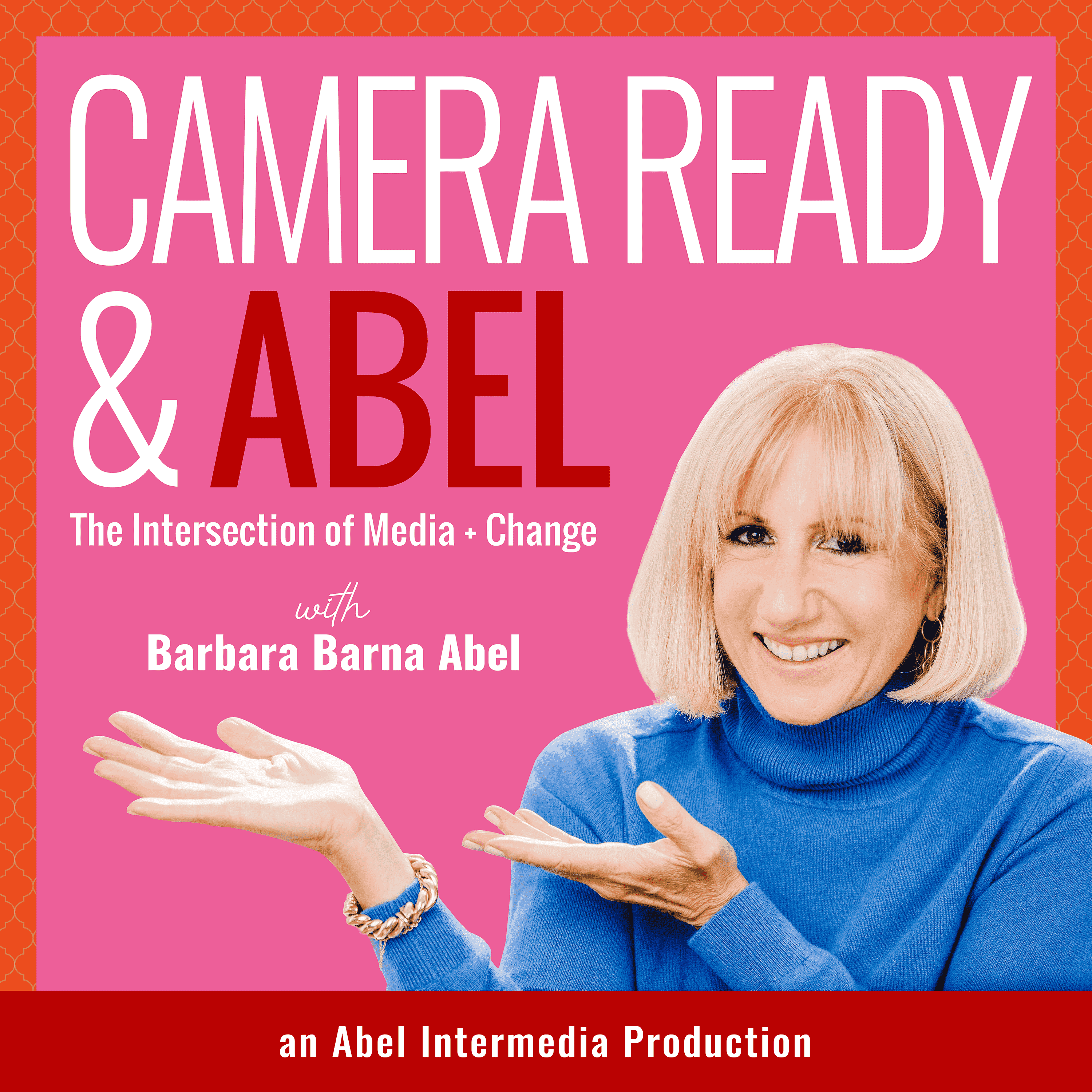 Hi, I'm Barbara Barna Abel. Welcome to "Camera Ready & Abel" the podcast that explores the intersection of Media and Personal Growth. Join me weekly for the media insights and stay for the transformation.  Whether you're looking to build more credibility, gain more career traction, or just want to be more comfortable on camera - this is the podcast for you! Because let's face it, everyone needs to be camera ready these days. I have curated each episode with love, focusing on insights & strategies from real professionals with real stories to help you tap into your superpowers, find your voice, clarify your message, and make an impact on the world.
Episodes
Tuesday May 16, 2023
Tuesday May 16, 2023
Dreams only become reality when we actually are curious enough to start implementing and making them happen. - Alice Ford
I say all the time that I'd be sitting in my villa in Tangier right now if I had a dollar or ten for every single person I've encountered who said I want to host a travel show. My guest for this episode, award winning host, adventure filmmaker and stunt woman, Alice Ford, created a travel show and turned it into a viable business.
Alice says curiosity is the key to all of it.
Curiosity not only didn't kill the cat, it made the cat smarter and more confident, according to Alice.
Key takeaways
You can turn your curiosity into a career

Curiosity allows you to be open to new opportunities

Share your curiosity with others

Ask questions!

Be curious to start doing it, creating it, exploring it

Know the limits/boundaries of your curiosity (ask yourself is this safe? how does my curiosity impact others?)
Alice's impressive resume is built on her exercising her curiosity. She is a self-described adrenaline junkie who has hiked some of the world's tallest mountains, gone swimming with sharks, jumped out of airplanes, repelled down cliff sides and traveled solo all over the world documenting every moment for her award-winning series Alice's Adventures on Earth, AND Alice has worked as a stuntwoman on some of Hollywood's biggest blockbusters over the last decade including Spiderman - No Way Home, Transformers 4 & 5, Star Trek Into Darkness, Red Notice and Tenet.
Get more curious about Alice: alicesadventuresonearth.com (website), AliceFordAdventures (youtube), AlicesAdventuresonEarth (instagram)