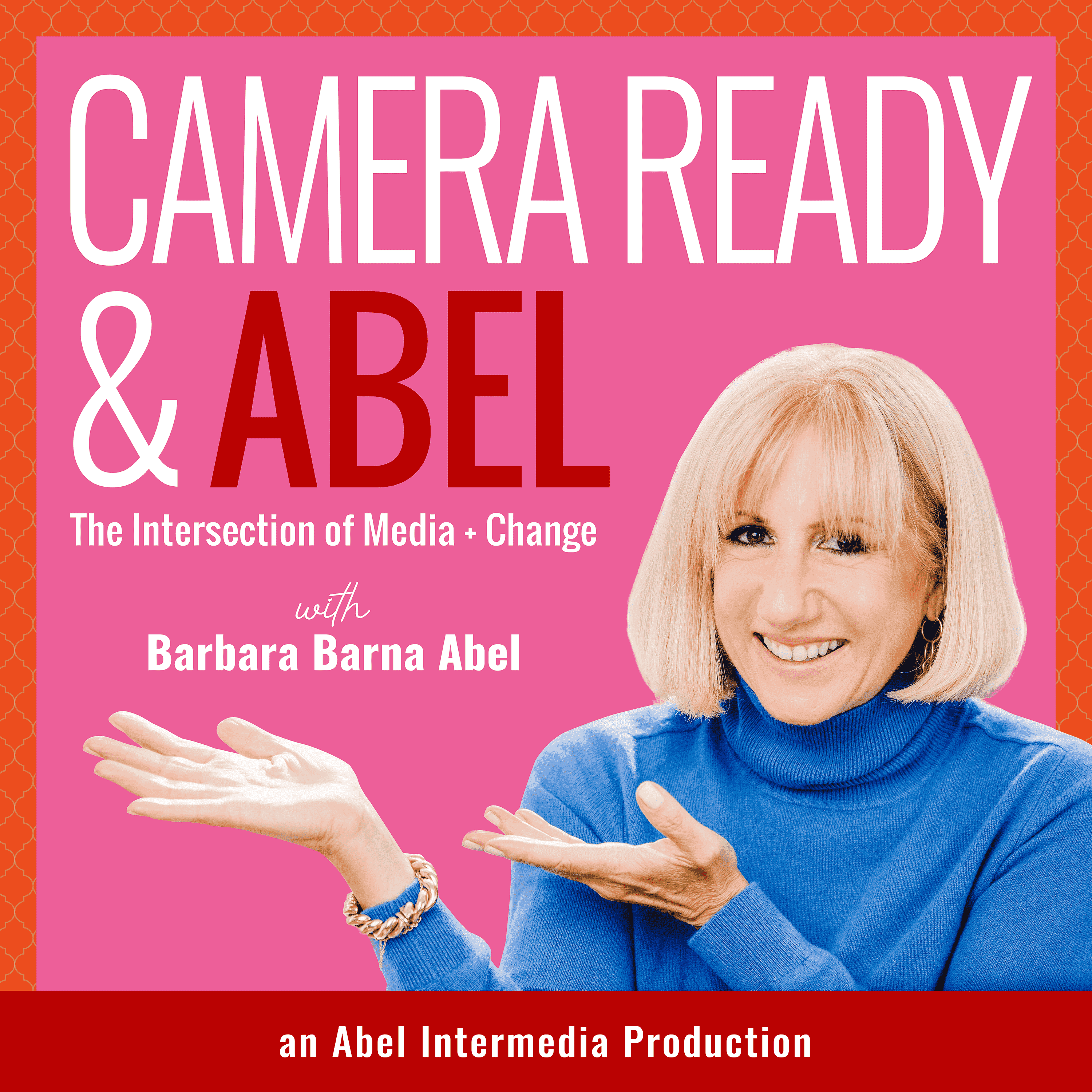 Hi, I'm Barbara Barna Abel. Welcome to "Camera Ready & Abel" the podcast that explores the intersection of Media and Personal Growth. Join me weekly for the media insights and stay for the transformation.  Whether you're looking to build more credibility, gain more career traction, or just want to be more comfortable on camera - this is the podcast for you! Because let's face it, everyone needs to be camera ready these days. I have curated each episode with love, focusing on insights & strategies from real professionals with real stories to help you tap into your superpowers, find your voice, clarify your message, and make an impact on the world.
Episodes
Tuesday May 23, 2023
Tuesday May 23, 2023
If you're thinking I'm not in sales or I'm not a creative, I'm never going to pitch anything, think again!
As my guest for this episode, Dave Noll, says, life's a pitch, life's a series of pitches...whether it's love or work or anything important. Selling anything, creating anything, anything important in life comes with a pitch.
Dave knows what he's talking about. He and his partner, Cleve Keller, are the mega-successful creators and producers of Chopped (the most successful show in the history of the Food Network) and America Says (the most successful show in the history of the Game Show Network) plus 60 other shows that went from idea to successful pitch.
Dave lives by these Four P's: Positive, polite, persistent, professional.
More Dave nuggets:
Research, research, research! It's the end all and be all of a great pitch

Rehearse what you are pitching

Rehearse your pitch in front of someone and ask them to flag anything negative that seeps in

Reframe any negatives into positives

Identify that one thing that is going to make you memorable and be clear on that one thing

One extraordinary idea can change your life

Always ask:

What about this...?
Dave's book, The Visionary in Charge, comes out fall 2023.
Enjoy Dave explaining the power and impact of positivity in this episode of Camera Ready & Abel.
Connect and follow Dave at www.linkedin.com/davenolltv
Dave recommends two of his favorite books: Jerry Weintraub's When I Stop Talking, You'll Know I'm Dead and The Last Great Ride by Brandon Tartikoff, former NBC programming chief.