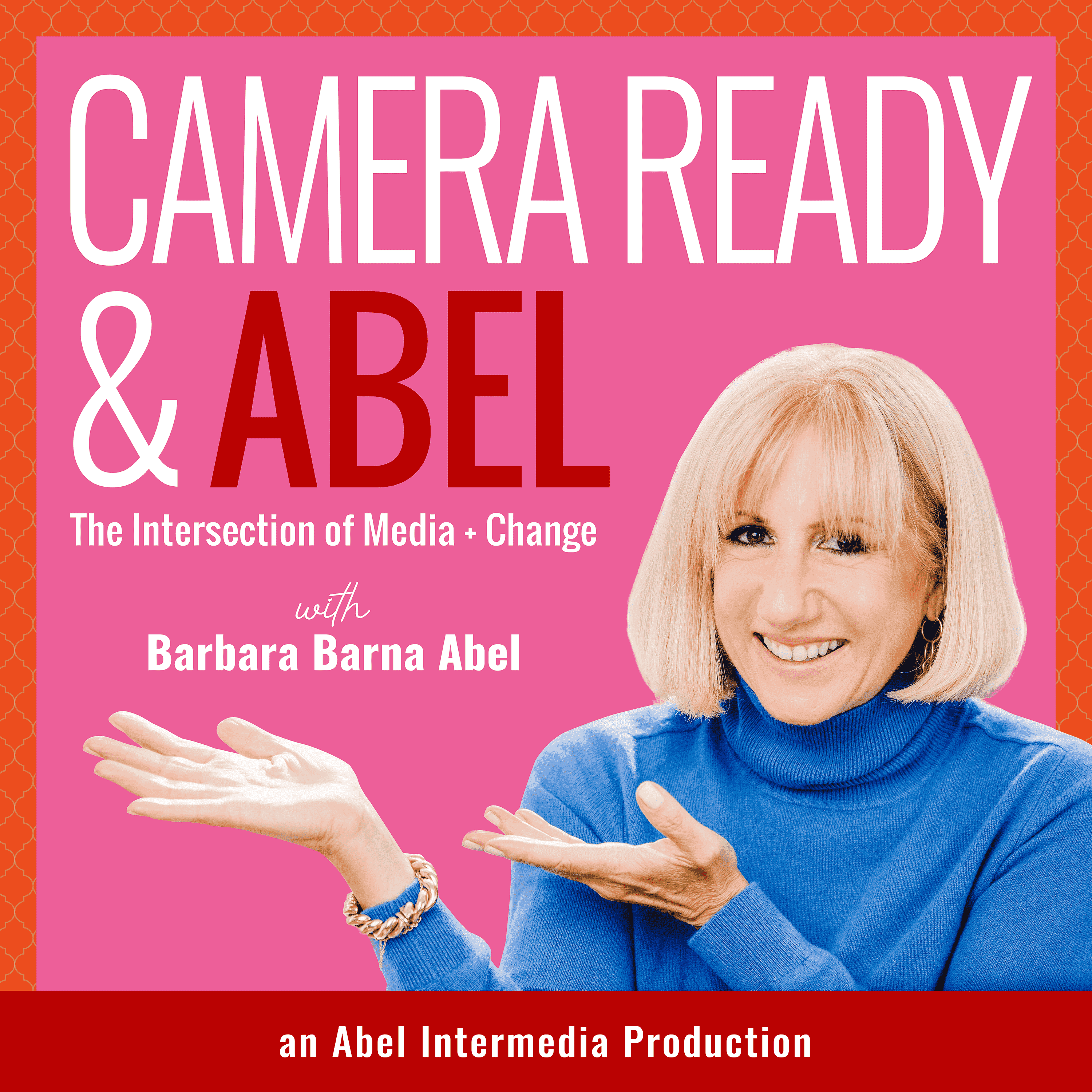 Hi, I'm Barbara Barna Abel. Welcome to "Camera Ready & Abel" the podcast that explores the intersection of Media and Personal Growth. Join me weekly for the media insights and stay for the transformation.  Whether you're looking to build more credibility, gain more career traction, or just want to be more comfortable on camera - this is the podcast for you! Because let's face it, everyone needs to be camera ready these days. I have curated each episode with love, focusing on insights & strategies from real professionals with real stories to help you tap into your superpowers, find your voice, clarify your message, and make an impact on the world.
Episodes
Tuesday Sep 12, 2023
Tuesday Sep 12, 2023
The topic of relationships come up often in my conversations on Camera Ready & Abel. This is no surprise since media and entertainment are relationship-driven industries. People like to work with people they know and trust to to get the work done on time, on budget and well executed. It's also a fact that media and entertainment are referral driven businesses, and people recommend people they know, like, and trust.
So I've pulled together a best-of featuring snippets from my conversations with Emily Grace, J.D. Durkin, Buki Elegbede, and Matthew Hoffman who all advanced their careers in MAJOR ways by nurturing relationships that turned into opportunities because of the people who knew them. 
Career coach and Sundance award-winning actress, Emily Grace, tells us how she got her break as an actor, in the role that won her the award at Sundance, without an agent!
J.D. Durkin, host and reporter at the New York Stock Exchange for the financial news site The Street who previously created the Washington Bureau for Cheddar News when he was their White House correspondent explains how he came to Washington as an outsider with zero contacts and developed key relationships by being patient and doing simple things that no one else seemed to be doing.
Television host, producer and journalist, Buki Elegbede, moved from behind the camera to in front when he won PBS' Create Cooking Challenge and it was the relationships that were formed there that helped launch him to the next level and create Table For All with Buki Elegbede which was nominated for multiple Emmy awards this year!
TV host, media personality and popular narrator, Matthew Hoffman, got his big break when he was invited to audition to be the official narrator of the US version of the UK TV smash Love Island. Matthew was competing with household name talent and felt there was absolutely no way he was ever going to book the job, but he was so honored to be invited to audition that he decided to go all out for it, not to get hired, but to maintain his relationship with the casting team and production company so that they would call him again for the next opportunity. Matthew's story inspires me every time I listen to it. Matthew, like Buki, knows his being industrious is a superpower.
My conversations with Emily, J.D., Buki, and Matthew are bound together by the phrase, Relationships: It's Who Knows You! 
If you are looking for help tapping into your super-powers and advancing your career, I am here for you! Please send me a note via my website abelintermedia.com and be sure to download my free ebook, 12 Tips for Success on Camera.