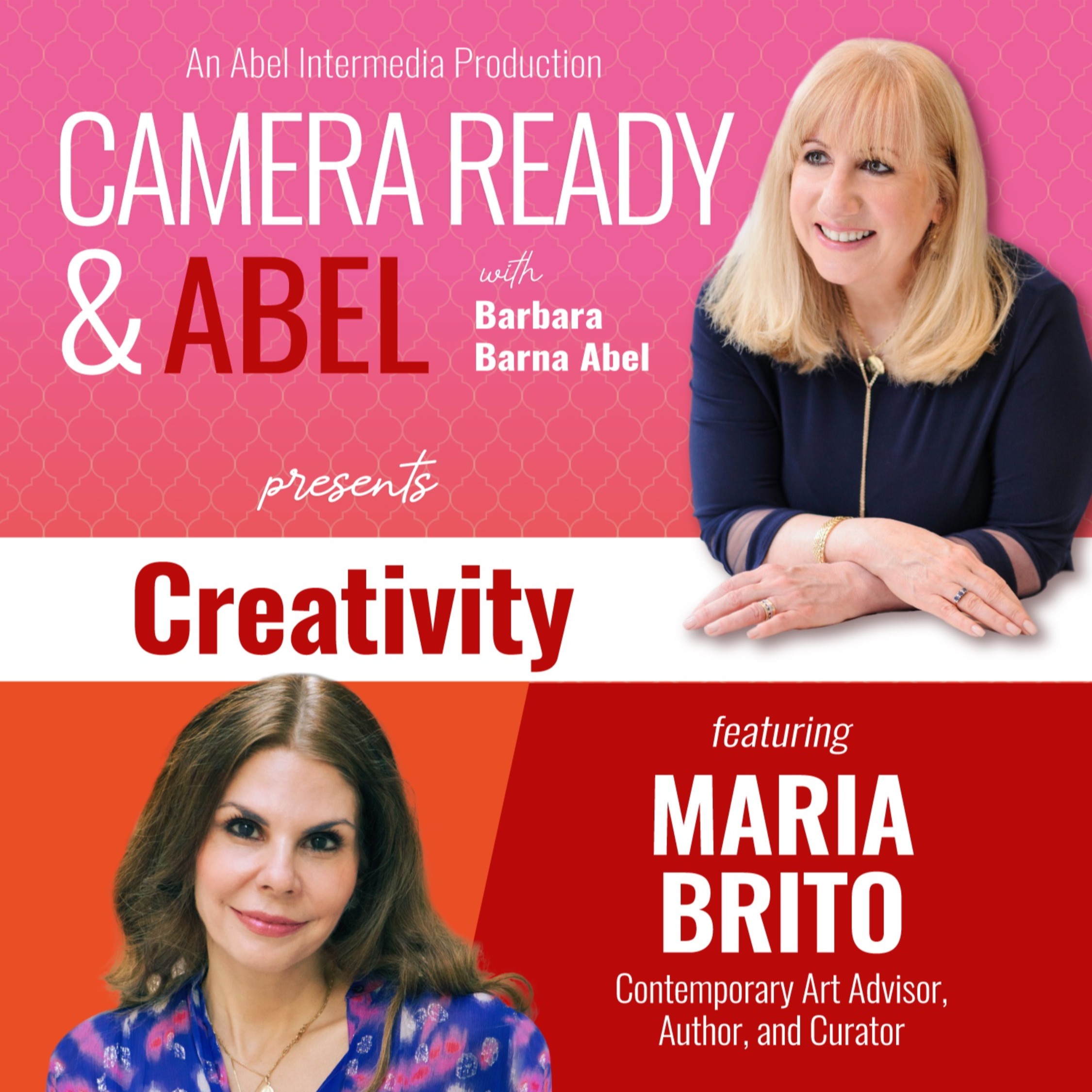 Fact: Everyone can be creative. And yet...somewhere along the line many of us buy into the idea that we are not creative. This episode of Camera Ready & Abel is dedicated to debunking that myth and our guide to reclaiming our creativity is Maria Brito, an award-winning New York City-based contemporary art advisor, author, host, creator, recovering corporate attorney and force of nature.
Maria's latest book, "How Creativity Rules The World: The art and business of turning your ideas into gold is released March 15th everywhere books are sold.
Maria shares why creativity is language that applies to everyone, in all walks of life, because after all, creativity is born of ideas and we all have ideas. Key takeaways from our conversation include:
Create more than you consume.

Embrace failure and release control.

The fast way to be uncreative is to only listen to one voice.
In addition to being selected by Complex Magazine as one of the 20 Power Players in the Art World, Maria was named by ARTNEWS as one of the visionaries who gets to shape the art world. Her clients include Oscar-winning actors, hip-hop moguls, CEOs of Fortune 500 companies, Broadway producers and many more.
For several years, Maria has taught her creativity course in companies and, in 2019, she launched "Jumpstart", an online program on creativity for entrepreneurs based on years of research and observation in both the areas of business and art.
In 2019 she created and hosted "The "C" Files with Maria Brito", a TV and streaming series for PBS's new station "ALL ARTS."
Maria's Instagram @mariabrito_ny is a MUST FOLLOW!
Pre-order "How Creativity Rules The World," and gain free access to Maria's creativity online course plus bonuses at www.mariabrito.com/book.