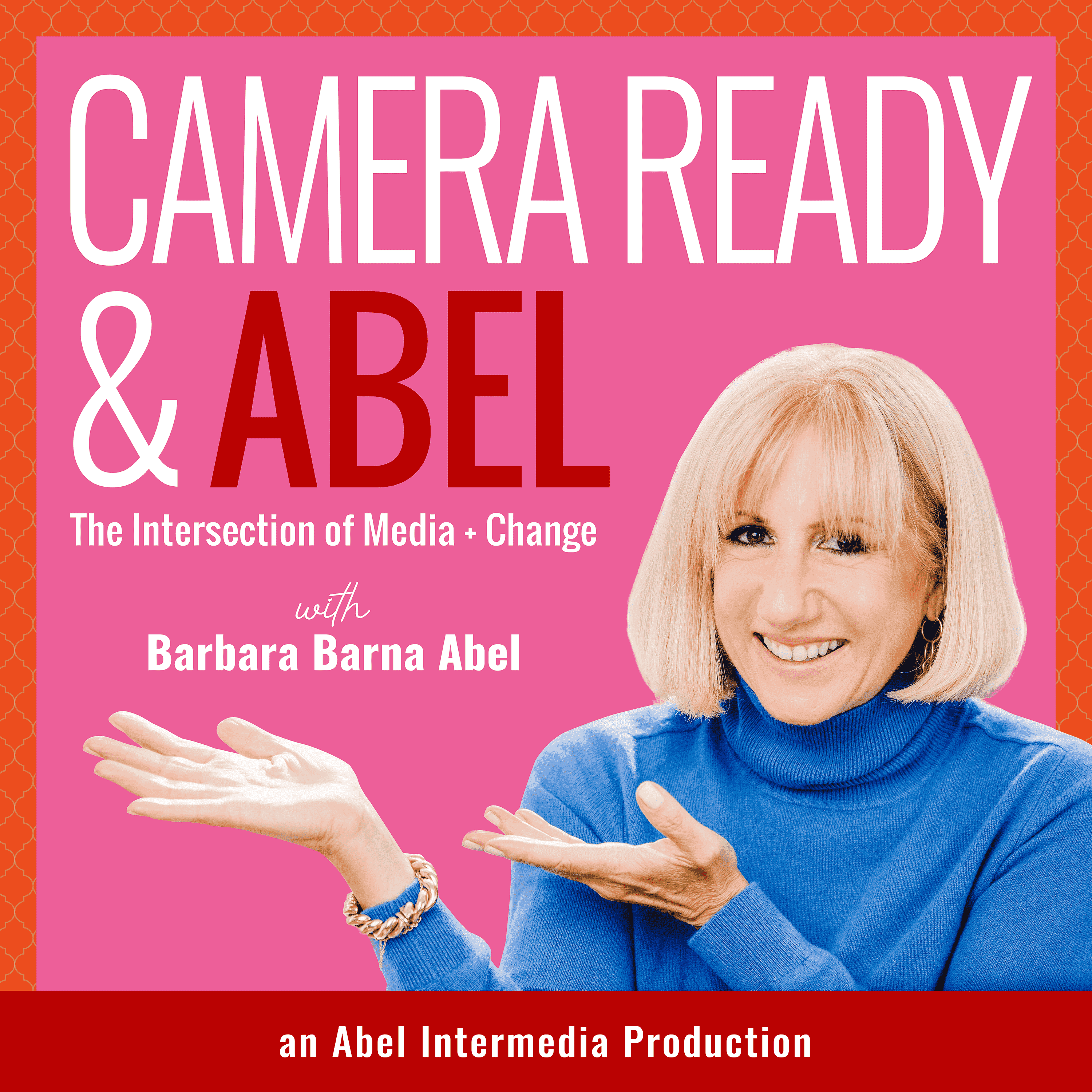 Hi, I'm Barbara Barna Abel. Welcome to "Camera Ready & Abel" the podcast that explores the intersection of Media and Personal Growth. Join me weekly for the media insights and stay for the transformation.  Whether you're looking to build more credibility, gain more career traction, or just want to be more comfortable on camera - this is the podcast for you! Because let's face it, everyone needs to be camera ready these days. I have curated each episode with love, focusing on insights & strategies from real professionals with real stories to help you tap into your superpowers, find your voice, clarify your message, and make an impact on the world.
Episodes
Tuesday Jun 06, 2023
Tuesday Jun 06, 2023
Life is a series of choices. To choose means to select freely after consideration, to decide upon, to vote (important reminder!), to have a preference. This implies both freedom and responsibility.
Joining me to discuss on Camera Ready & Abel to discuss the phrase You Choose! is legendary Talent Executive, Producer and Casting Director, Beth Schiff, who believes in the power of choosing so much she named her business You Choose Creative.
Beth has more than twenty years in the entertainment industry, and for over 12 of those years led the casting team on Food Networks' juggernaut, Chopped, developed by our dear podcast friend, Dave Noll, and his partner Cleve Keller, and for the past two years has shaped the talent at Yahoo Creative Studios.
Beth reminded me that in any creative endeavor the rule of Fast-Good-Cheap applies. If you want Fast + Good, it won't be cheap. If you want Good + Cheap it won't be fast. If you want Fast + Cheap it most definitely won't be good. You get two out of three. You choose.
More key takeaways:
Perspectives are always different

Everyone can benefit from comedy improv training + media training

Practice! Record yourself and do mirror work

Be discoverable

Be memorable because no means not now and we'll call you again next time

Get out of your head by thinking about what makes you smile
In addition to uncovering and shaping compelling stories for TV, branded content, podcasts, events, and corporate projects, Beth is producing a documentary about climate change and our food system coming out late 2023.