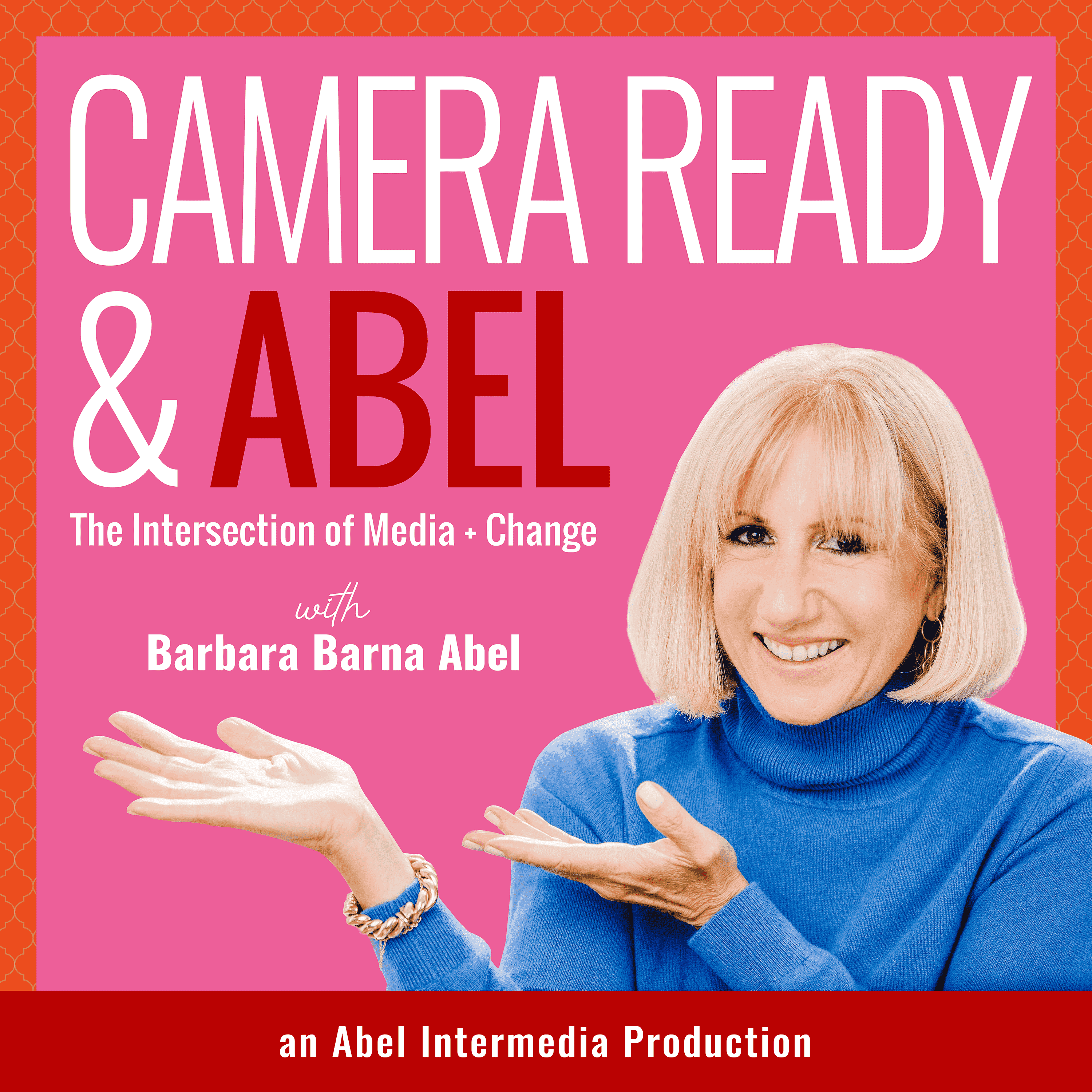 Hi, I'm Barbara Barna Abel. Welcome to "Camera Ready & Abel" the podcast that explores the intersection of Media and Personal Growth. Join me weekly for the media insights and stay for the transformation.  Whether you're looking to build more credibility, gain more career traction, or just want to be more comfortable on camera - this is the podcast for you! Because let's face it, everyone needs to be camera ready these days. I have curated each episode with love, focusing on insights & strategies from real professionals with real stories to help you tap into your superpowers, find your voice, clarify your message, and make an impact on the world.
Episodes
Tuesday Nov 14, 2023
Tuesday Nov 14, 2023
This encore episode of Camera Ready and Abel is brought to you by the phrase It Gets Greater Later, which is the signature mantra of the divine Bevy Smith who first came on the podcast in late 2021. 
Quintessential Harlem girl, Gracie Award winner, and life-long New Yorker, Bevy is the host of Sirius XM's "Bevelations" on Radio Andy and the author of "Bevelations: Lessons from a Mutha, Auntie, Bestie," where she generously lays out, step-by-step, how she successfully transitioned from a highly lucrative career as a fashion advertising executive to on-camera personality and media mogul, proving you can manifest your most bodacious dreams. Bevy is also a beloved motivational speaker, brand ambassador, businesswoman and generous mentor.
Her signature quote, "It gets greater later!"  lives above my desk.
Get more Bevy at www.bevysmith.com and check out her impactful talk on the TED mainstage  titled, How To Discover Your Authentic Self At Any Age, at the link below:
https://www.ted.com/talks/bevy_smith_how_to_discover_your_authentic_self_at_any_age?utm_campaign=tedspread&utm_medium=referral&utm_source=tedcomshare