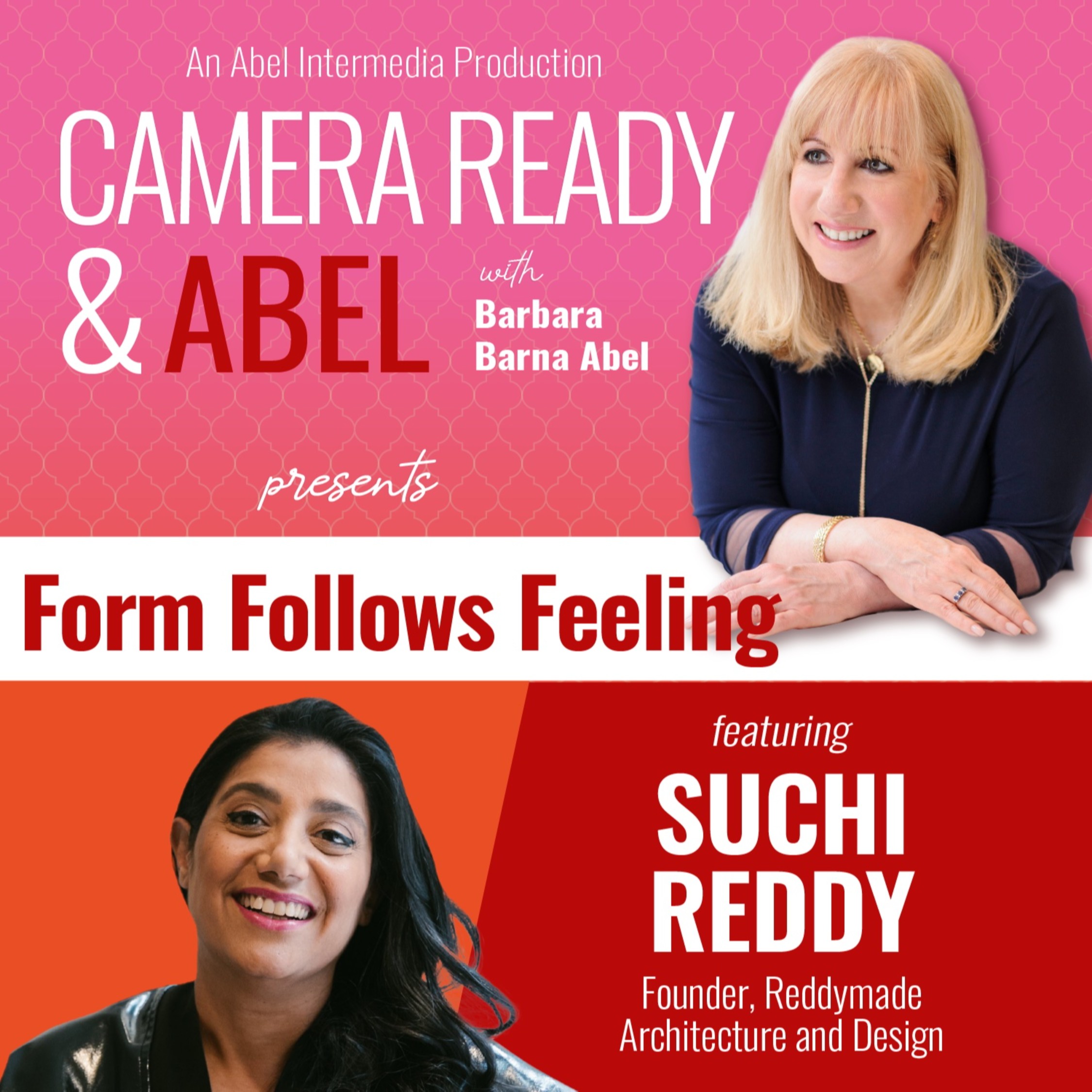 Suchi Reddy is a poet of space. Long before I met Suchi, I fell in love with her work when I experienced the Connective Project in Prospect Park, Brooklyn, an installation of 7,000 glorious, yellow, flower-like pinwheels that filled me with happy.
Years later when I met Suchi through our mutual friend, Stacy Fass, Suchi dropped the phrase form follows feeling into the conversation and right then and there I asked Suchi to be on the podcast. I needed to explore this idea and share it with you.
Form follows feeling - a design ethos informed by neuroaesthetics (the study of how the brain responds to the design of our surroundings) - is the guiding design principle for Suchi and her firm, Reddymade Architecture and Design.
This strong belief that good design, calibrated carefully to the human, positively influences wellbeing, creativity, and productivity informs all of Suchi's projects from conception to details. She believes in the power of joy and whimsy and making the invisible, visible.
Suchi really made me think about my home space and my work space, and how important it is to ask myself how I want to feel in those places; that they are living and breathing, in order to support me every day.
Suchi's curiosity and sense of possibility are inspiring as is her diverse range of work from the aforementioned Connective Project to Me + You, Suchi's interactive installation blending emotional AI, sculpture, physics, neuroscience and data technology at the Smithsonian, to the Google store in Manhattan to beautiful, serene residential spaces which I love to follow on her instagram.
Suchi was appointed the Plym Distinguished Professor at the University of Illinois School of Architecture, Champaign–Urbana for the Fall 2019 semester, where her work focused on contemporary architectural experience through the lens of neuroaesthetics, neurophenomenology, and sensory design. She sits on the board of the Design Trust for Public Space, Storefront for Art and Architecture, and Madame Architect; and she is a member of the Dean's Board of Advisors at Detroit Mercy School of Architecture.  
Learn more about Reddymade Architecture and Design at www.rmdny.com and follow on instagram at @reddymadedesign.