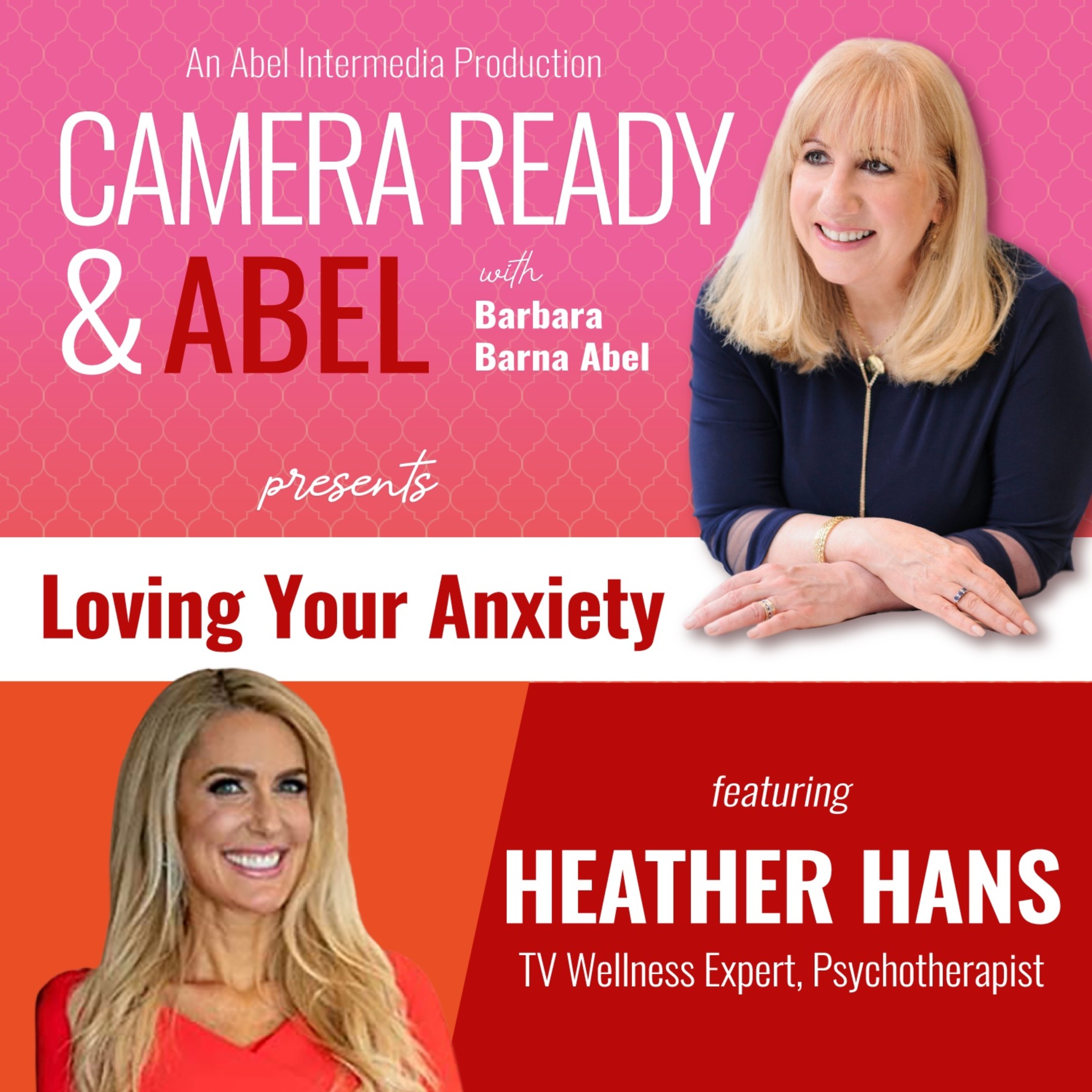 I used to think anxiety was people hyperventilating into paper bags in the movies. Now I realize healthy anxiety keeps me from getting hit by cars when I cross the street and unhealthy anxiety keeps me from trying things that help me grow as a person and develop in my career.
My guest on this episode of Camera Ready & Abel is Heather Hans who has taught me so much about managing anxiety in contemporary life and she gives several, actionable tips for how you can too.
One of the biggest things I learned from Heather is that anxiety is our body's way of talking to us and that we need to listen! It's often pointing us to a needed change.
Heather is a licensed clinical social worker & psychotherapist, Certified Clinical Anxiety Treatment Professional, Certified Intuitive Coach & Holistic Healer, and recovering CPA. She empowers individuals and organizations to perform at their highest  potential.
A trusted thought leader in the self-empowerment space, Heather is a regular television guest on 9News Denver, Fox5 New York, Channel 2 News Denver, Denver7 News, and iHeart Radio. An Amazon International #1 Bestselling Author, she is currently working on her doctorate in Ethical & Creative Leadership to help people of all backgrounds & cultures make their dreams come true. 
Learn more about overcoming anxiety naturally in Heather's online course, Create Profitable Relationships by Mastering Anxiety and other great resources via her website www.heatherhans.com and instagram.