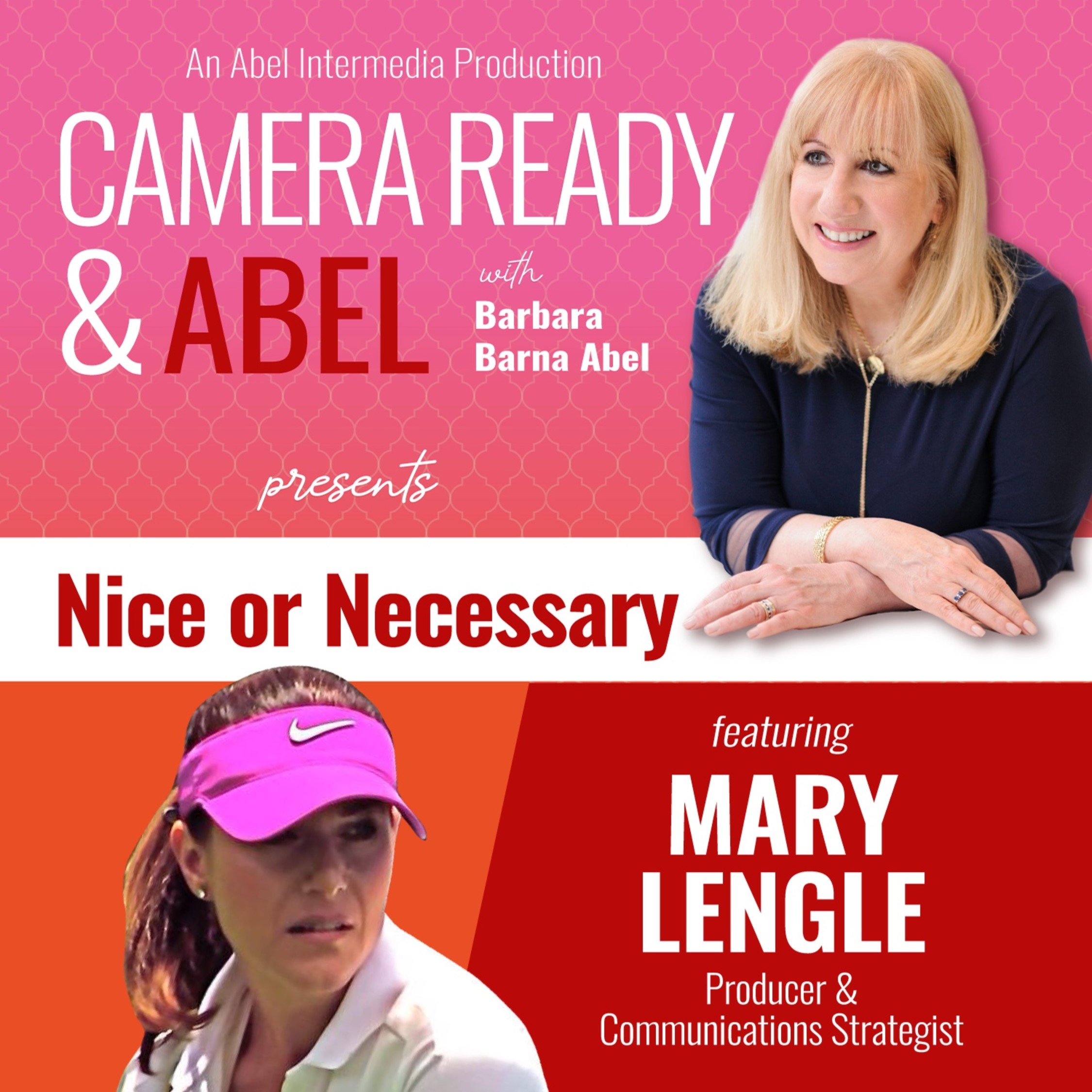 On this episode of Camera Ready & Abel, my dear friend, producer, content strategist and co-founder of Cogorno Golf, Mary Lengle poses a question that has been a game changer for me in how I approach my business and life: IS IT NICE or IS IT NECESSARY?
Marinate on this for a moment. At any stage of your business, and certainly in the beginning, it is easy to get distracted and stuck in the Shoulds spending a lot of resources on things that are nice but really not necessary.
This is a simple question with high impact that you want to get in the habit of asking yourself to save you money and time - and keep you in the long game.
Key takeaways in addition to asking is it nice or is it necessary:
Be consistent - and let that commitment to consistency keep you going through the hard parts

Learn to detach from what you create so you can listen to your audience

Don't be afraid to change strategy
In 2016, Mary combined her expertise in media and brand building with her passion for golf to work side-by-side with golf pro, Eric Cogorno, and one NECESSARY decision after another they slowly built the biggest and best online golf instruction community in the world: Cogorno Golf!
Mary Lengle is an accomplished producer and communications strategist with 25+ years of experience conceiving, developing, and launching large-scale promotional initiatives to raise brand awareness, increase recognition, and drive profitability for a variety of clients.
She's coordinated and managed publicity programs for 100+ book titles and high-profile clients including numerous New York Times Bestselling titles. Throughout her career she's represented major clients such as Denise Austin, Gary Player, LL Cool J, Morgan Freeman, and renowned chef, Jacques Pepin. Mary co-produced and developed stories in collaboration with various high-profile media entities such as USA Today, The New York Times, Parade, NBC's Today Show, Good Morning America, CBS Early Show, CNN, FOX, The Oprah Winfrey Show, The View, The Montel Williams Show, Martha, and The Discovery Channel.
Visit Cogorno Golf + follow Mary on IG at @marylengle and Eric Cogorno Golf on YouTube.