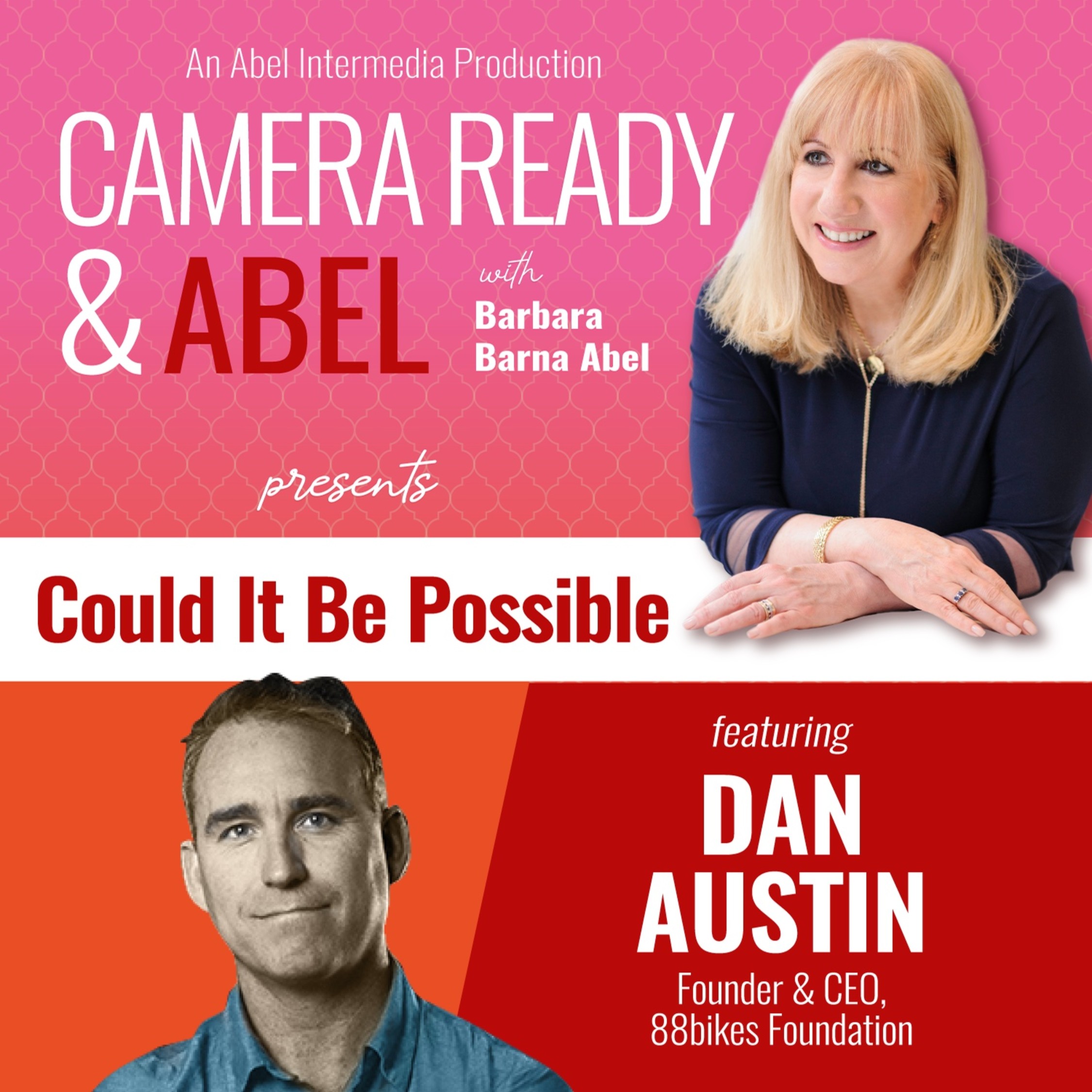 Audrey Hepburn reminded us to look at impossible in a new way: Im Possible. Dan Austin, founder of the 88bikes Foundation asks every day: could it be possible?
Spoiler alert: The answer is an enthusiastic YES! as Dan joins me on this optimistic episode of Camera Ready & Abel to discuss how a simple idea blooms into impactful execution and joy-based philanthropy.
The 88bikes Foundation was born in 2007, when Dan was on a cycling holiday in Cambodia with his brother, and they looked to donate their bicycles to a local orphanage at the end of their trip. They quickly realized there would be 2 happy kids and 86 not so happy kids so Dan and his brother launched a fundraiser - could it be possible? - and within a few weeks were able to donate 88 bikes to the orphanage. It was a moment of such unbridled joy they knew they had to do it again.
15 years later, 88bikes endows bicycles in 20 countries, providing a simple and direct way to make a difference for a heroic girl, especially the survivors of human trafficking. Because, buy a girl a bike and she can go anywhere!
Learn how you can buy a bike and change a life for $88 + learn more about how Dan turned his passion for pedaling into his life's work www.88bikes.org, www.TrueFans.com and @88bikes.