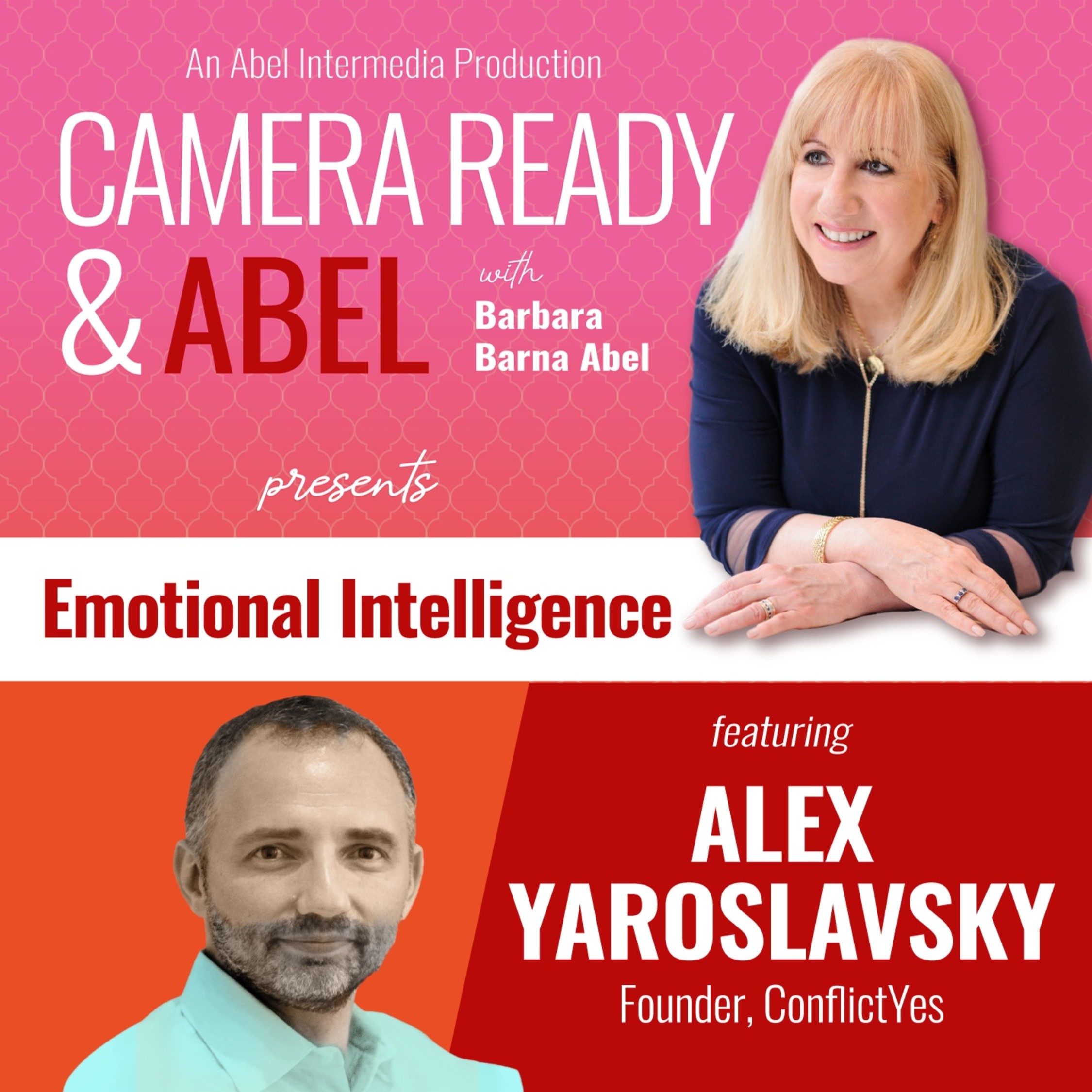 Alex Yaro, mediator, executive coach, conflict resolution expert and my guest for this episode, boldly asks on the home page of his website, ConflictYes.com: How much energy do you waste avoiding conflict? 
If you've never stopped to think about this - and how it impacts your life - you're not alone. If you're a recovering pleaser, like me, your answer might be a somewhat sheepish a lot…
Alex was born in Ukraine when it was part of the Soviet Union and has lived in Asia, Europe and North America which gives him a global perspective and special appreciation of cross-cultural communication. Re-thinking how you approach conflict - a natural part of daily life - transforms how you communicate and therefore how you live and show up in the world. Per Alex, the key to making our challenging conversations productive is Emotional Intelligence - an essential leadership skill that we can all develop.
Emotional Intelligence, also known as EQ, is the ability to understand and manage your own emotions in positive ways to relieve stress, communicate effectively, empathize with others and overcome challenges and diffuse conflict. According to Daniel Goldman, who wrote the book on it, the five characteristics of emotional intelligence are self-awareness, self-regulation, motivation, empathy and social skills - all hugely important in the world of media and camera readiness.
A key takeaway this episode is the power of asking clarifying questions: What, when, where, who, how...but reframe WHY??? into a less-charged walk me through or help me understand your thinking...
Resources mentioned in this episode: 
EQ by Daniel Goleman

The Atlas of Emotion by Paul Ekman

Drive by Dan Pink

Nonviolent Communication by Marshall Rosenberg
Having lived in Asia and Europe, Alex has a global perspective and special appreciation of cross-cultural communication. He created several courses on managing challenging  conversations. His coaching style blends support with risk taking. He encourages clients to experiment with new perspectives, welcome feedback, speak directly, diplomatically, and effectively. 
Learn more about Alex at www.conflictyes.com or connect with him on LinkedIn.