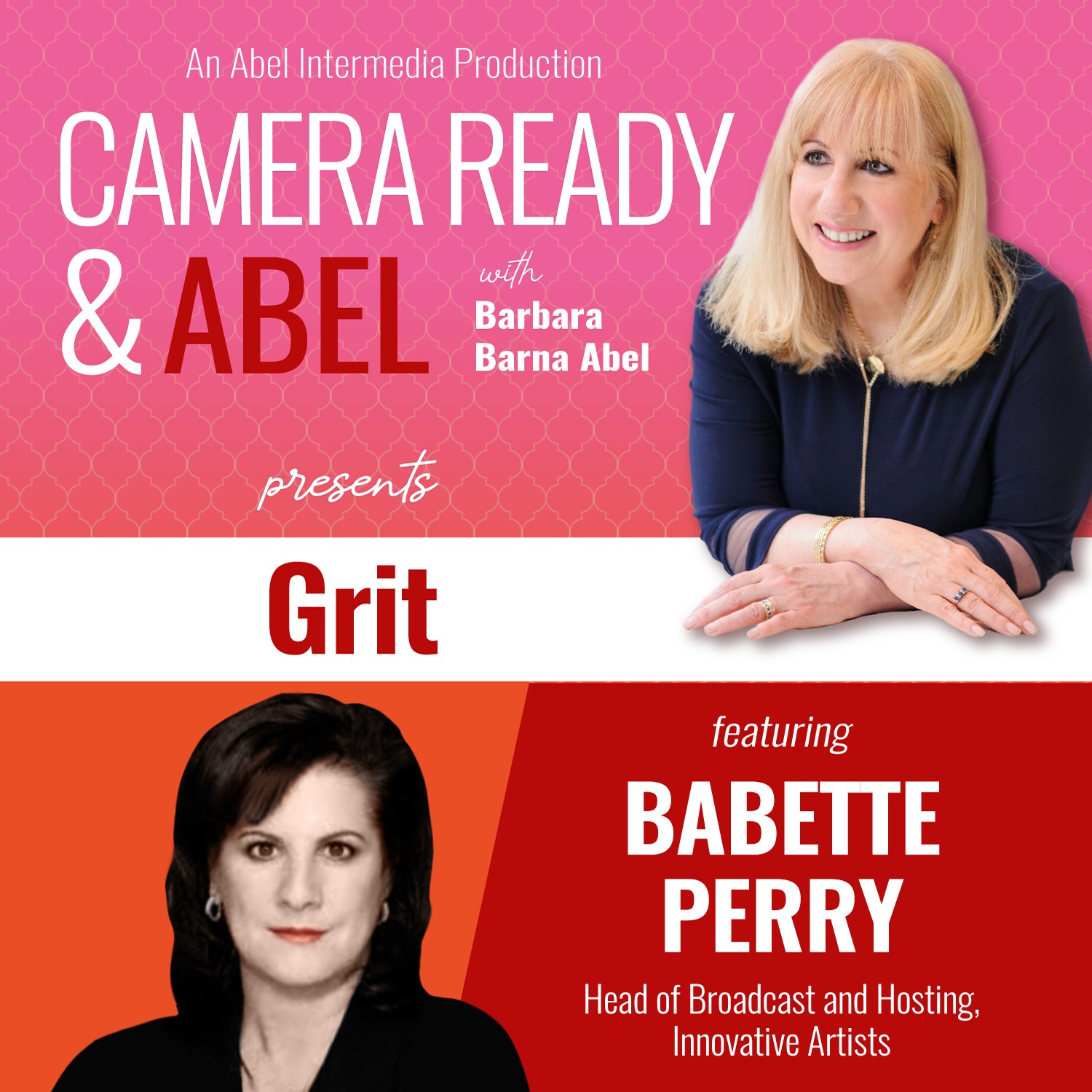 The ability to persevere has come up in most of the conversations I've had on Camera Ready & Abel. Things take time and few things go as planned.  Life takes GRIT and my good friend Babette Perry joins me to dig deeper into the world of resilience and long term goals.
In this episode we look at faith's relationship to grit, believing in success when others don't see it, and the importance of down right hard work.  
Babette Perry is a partner at Innovative Artists Talent & Literary Agency where she runs the Broadcast/Hosting division. She was the head of Broadcasting at ICM for many years before leaving to run the west coast Broadcasting division at IMG. She specializes in representing entertainment hosts, news and sports personalities, social media talent, and alternative producers. 
Babette represents Phil Keoghan (The Amazing Race and Tough as Nails), Rachel Smith (Entertainment Tonight), Lauren Lake (Paternity Court), Ollie Pettigrew and Charity Bailey (Right This Minute), Michaela Pereira (Good Day LA), Garcelle Beauvais (The Real and The Real Housewives of Beverly Hills), Jon Fortt (CNBC), Maureen McCormick (Frozen in Time), along with other celebrities such as David Alan Grier, Scott Wolf, and Bill Bellamy.
Keep up with Babette on IG at @babettelperry.