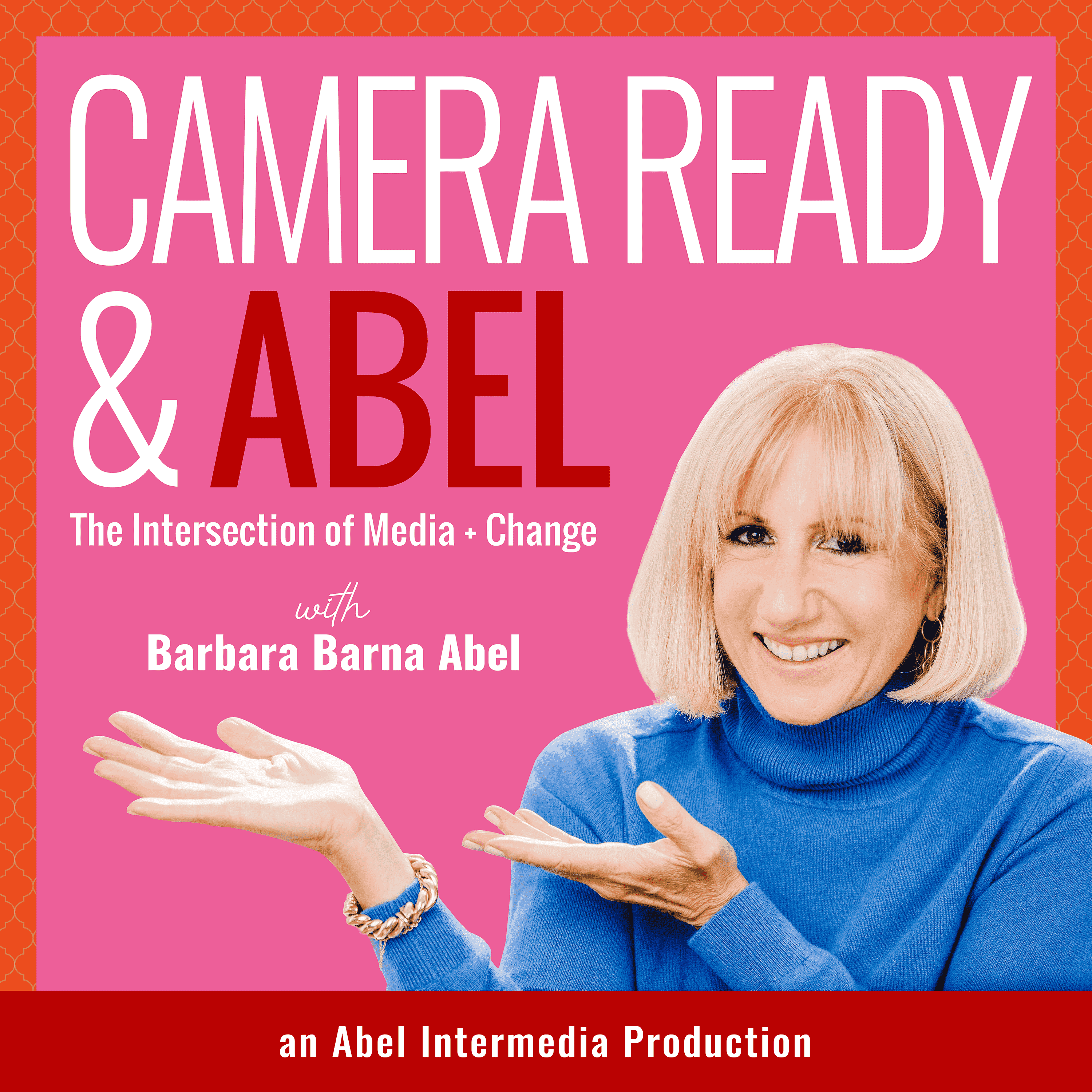 Hi, I'm Barbara Barna Abel. Welcome to "Camera Ready & Abel" the podcast that explores the intersection of Media and Personal Growth. Join me weekly for the media insights and stay for the transformation.  Whether you're looking to build more credibility, gain more career traction, or just want to be more comfortable on camera - this is the podcast for you! Because let's face it, everyone needs to be camera ready these days. I have curated each episode with love, focusing on insights & strategies from real professionals with real stories to help you tap into your superpowers, find your voice, clarify your message, and make an impact on the world.
Episodes
Tuesday Aug 16, 2022
Tuesday Aug 16, 2022
It's time to deliver an impactful lesson on branding that will change how you think of the subject forever. Here to deliver the message on Camera Ready & Abel is DP Knudten, Chief Collaborator at his business, Collaborator Creative.
DP is the author of the must read, NONFICTION BRAND—Discover, craft and communicate the 'completely true / completely you' brand you already are. His fresh take on branding is a call to action with an action plan, so you aren't left wondering where to get started.
When it comes to branding and discoverability DP shares:
Imposter syndrome can be a good thing and can keep you honest about your deliverables

False modesty will limit your discoverability, it's your job to tell people about the value you offer 

Everyone is a unique combination of expert and amateur

Be the scalpel and not the Swiss Army knife. It's the difference of being a purpose-built tool to do one thing versus an average jack of all trades…and scalpels get paid better.

If you are not a brand you are a commodity 

Tell the truth about who you are, what you do and how you do it
DP's worked on some of the biggest brands in the business including Coca-Cola®, The Athlete's Foot®, and ClosetMaid® during tenures at DDB Needham (Chicago), McCann Erickson (Atlanta) and creative shops in Denver, Sarasota, and Madison, WI. He is also a keynote speaker and clinician in branding, social media, creativity and culture for groups throughout the United States. 
DP is the creator-host of the popular podcasts, The ROTOMA Podcast and NONFICTION BRAND and co-author of the book ROTOMA—The ROI of Social Media 'Top of Mind/'.